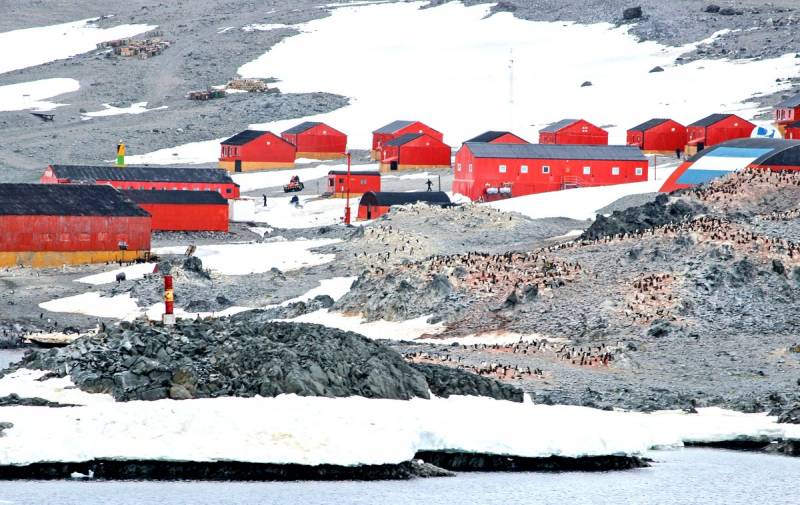 Due to its geographical location, Russia is a great Arctic power, whose rights are currently being challenged by the United States. However, our affairs at the opposite pole of the planet are not in the best way, despite the fact that it was the Russian sloops Mirny and Vostok who discovered the sixth continent in 1819. In such cases, the British, Spaniards and French stuck their flags and declared new lands the property of their crown, but with Antarctica it turned out differently.
Why is this ice-covered mainland even needed? According to geologists, its depths may contain large reserves of minerals: copper, zinc, nickel, lead, iron ore, coal, etc. But the most important thing is that the Antarctic shelf is extremely rich in hydrocarbons: in the "Australian sector" in the Ross Sea alone, the total volume of oil fields is estimated at 50 billion barrels, and gas - at 100 trillion cubic meters. For comparison, in our country these figures are 74 billion and 33 trillion, respectively.
It is not surprising that there are many contenders to tear apart the deserted Antarctica. The UK, New Zealand, Australia, France, Norway, Chile and Argentina have stated their claims. At the same time, the Argentines and the British are clearly outlining a future territorial conflict caused by the disputed status of the Falkland Islands. Russia is not among this seven, despite the status of a pioneer, not. In order to avoid international conflict, in 1959, under pressure from other countries, the Antarctic Treaty was signed, according to which all participants pledged not to place military bases on it, to test weapons, limiting themselves only to peaceful research. His Sixth Article froze all territorial claims, postponing them for later.
However, in 1998, the Madrid Protocol was signed on the development of natural resources, which banned them until 2048. After the 50-year period, the document will either be prolonged or canceled, and then the redistribution of Antarctica will begin. Applicants for a "no-man's" continent will lay claim to it, and those who are not so lucky with geography or discoverers will be forced to "wipe away" or otherwise declare their claims. The not "Antarctic" USA and China are investing hundreds of millions of dollars in research programs and building new stations. And here our country does not look very good yet.
At first
, unlike other competitors, where this issue is carefully dealt with through the ministries of defense, our Antarctica is managed by Roshydromet. Roshydromet, Karl!
Secondly
, the Antarctic projects of this department are underfunded in comparison not only with the PRC or the USA, but also with neighboring Chile and Australia. A dozen of existing scientific stations on the continent (5 permanent and 5 seasonal) were built in the 60s, outdated and dilapidated. The Vostok station generally had to be modernized at the expense of businessman Leonid Mikhelson, who explained:
I personally visited that Antarctic complex. It is very difficult, almost impossible, to live, work, conduct important scientific research there.
Thirdly
, we have big problems with the ocean-going fleet, able to provide free access to Antarctica. There is a research vessel "Akademik Alexander Karpinsky", but it is now in quarantine in South Africa. Last year, the nuclear-powered lighter Sevmorput had to be chartered to deliver those same complexes to Vostok, but a unique civilian ship damaged the propeller halfway through and had to return to St. Petersburg for repairs, never reaching Antarctica with a valuable cargo. At present, the supply of Russian polar explorers is carried out by the ship Akademik Treshnikov.
Russia desperately needs a developed specialized fleet capable of working without problems in the conditions of both the Arctic and Antarctica, and a large Antarctic aviation, so as not to end up at a broken trough by 2048.