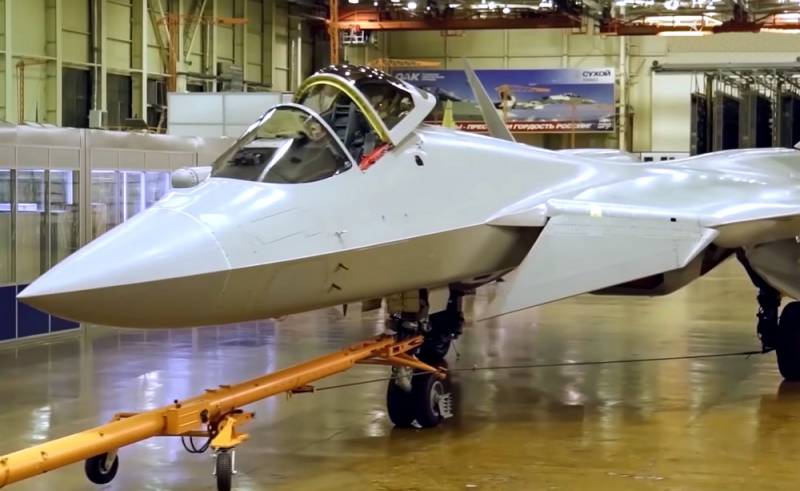 The Russian Su-57 fighter is most often talked about in the context of its ability to gain air superiority during the confrontation with the F-15 and F-22. However, experts from The Military Watch Magazine call the main role of this aircraft an effective opening of the enemy's air defense.
The fighter's powerful electronic system allows it to act as an "air sniper", delivering high-precision strikes against key enemy targets. In addition to the main radar in the nose of the aircraft, the Su-57 is equipped with side and rear-view radars, which provide the pilot with the most complete information about the combat situation both in the air and on the ground.
The Kh-58USHKE anti-radar missile is about five meters long and has a range of more than 150 km and is a potentially ideal weapon for the "sniper" role of a fighter. The missile is guided by the radiation of the enemy radar, which makes it ideal for breaking through the enemy's air defense network and "blinding" its ground systems. Also, the X-58USHKE poses a great danger to the "flying radars" E-2 Hawkeye and E-3 Sentry.
The Su-57 fighter itself has a low level of visibility in the radar, optical and infrared ranges of visibility, which will allow the aircraft to successfully break through into the enemy air defense zone.