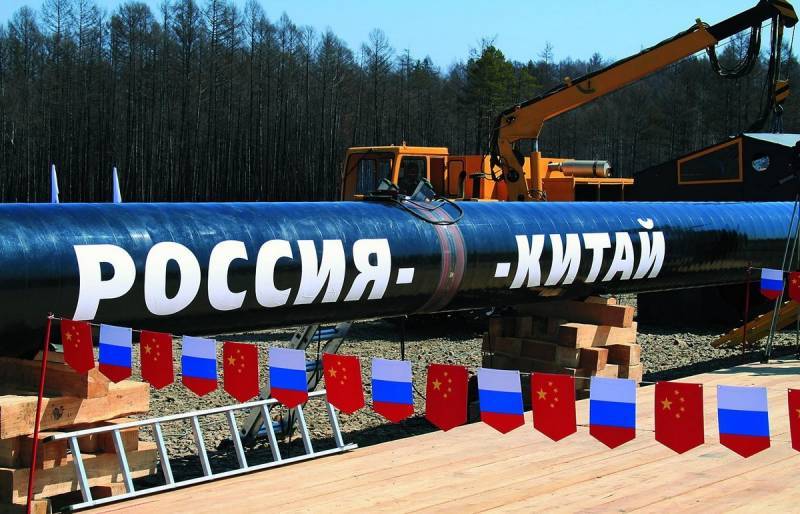 Forty years of unprecedented economic growth has turned the PRC into the second
the economy
planet and the largest consumer of energy. At the same time, Russian-Chinese relations can be compared with a marriage of convenience, the expert writes.
"Carnegie Moscow Center"
Edward Chow.
The expert notes that China could not saturate its rapidly growing economy with its own oil and gas production. Therefore, he began to actively import hydrocarbons. Moreover, most of the resources still come through channels that the Chinese do not control well. In this regard, Beijing is interested in diversifying the supply of energy raw materials, since 70% depends on their imports.
In turn, Moscow is interested in diversifying its energy exports. Russia shares a border with China and this contributes to the rapprochement of the two states. Both countries are causing concern in the West with their
policies
, which brings Russians and Chinese closer together.
Russia and China turned out to need each other. However, relations between the countries will inevitably begin to deteriorate after a while, when Beijing begins to abandon hydrocarbons. Then relations with Moscow will crack.
Western countries want to achieve carbon neutrality by 2050. At the same time, Beijing aims to achieve a similar result by 2060. Now China is actively developing
Technology
, which are necessary for the transition to a new technological structure. As the world's largest electricity producer, China has advantages in the energy transition that even the United States did not have after World War II, when much of the planet was in ruins. Beijing wants to be the leader of a new global carbon-free economy.
On the contrary, Moscow is interested in the hydrocarbon era lasting as long as possible. The oil and gas sector not only plays an important role in the economy of the Russian Federation, but also allows Russia to occupy a place in the international arena that does not correspond to its "economic weight".
Today, the interests of Moscow and Beijing in the energy sector completely coincide, but in the long term they may diverge. After giving up hydrocarbons, China and Russia will have much less common interests. Moscow has little else to offer Beijing, so it needs to diversify and modernize its own economy.
But marriages of convenience can be stable, because over time, spouses get used to each other's annoying habits and achieve better understanding. Such marriages are especially strong when they have a common enemy - for example, the arrogant West.
Energy trade facilitates the development of bilateral relations and provides profits that can be directed to other areas. The role of oil and gas will gradually decline. But given the location of Russia's oil and gas fields, the main problem for Moscow is to protect its investments from turning into unprofitable projects in the future 10-20 years, the analyst summed up.