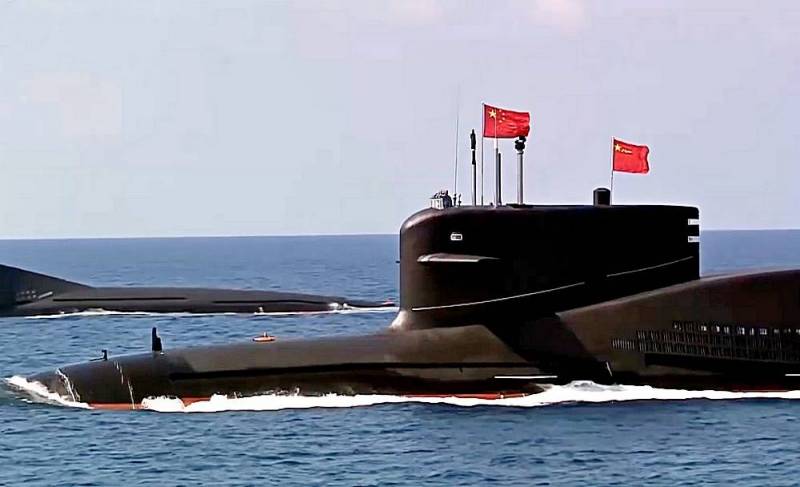 The United States and its allies can take advantage of China's great weaknesses to curb its global ambitions. This is stated in the report of the non-profit organization "Center for Strategic and Budgetary Assessments" (CSBA), located in Washington, the South China Morning Post newspaper from Hong Kong writes.
The report on containment of Chinese expansion was prepared in January 2021 by analysts Toshi Yoshihara and Jack Bianchi. Capturing Weaknesses: A Strategy for Allies to Compete with China's Globalizing Armed Forces, documents three major weaknesses in the PRC.
In the first place is the geographical position of China. "Celestial Empire" is proposed to be surrounded on land and at sea. Beijing must get bogged down in a multitude of territorial disputes and conflicts with its neighbors. China will spend a huge amount of resources on this, which, in the end, will not be enough for the global projection of military power.
The second major weakness is flexibility. Beijing will need to show incredible ability to curb its many problems with its neighbors so that the PLA can focus on its global mission. Here China will be trapped by the stubbornness of its own
politicians
and the opposition of diplomats from opposing countries.
The third key weakness is logistics, which allows to close the gaps in the PRC's defense. This means not only transport infrastructure, but also related areas. Beijing must back up all of its political, diplomatic, legal, operational and
economic
requirements by their capabilities. Only then will he be treated as a reliable partner and a militarily serious power.
The strategic rivalry with China must be determined and all-encompassing. Therefore, the Americans and their foreign partners should increase spending on countering the PLA by organizing an additional network of military bases around the PRC. In the long term, China will face a severe demographic decline and this can be used against it.
But, if you do not start doing something now, then in the conditions of accelerated growth and modernization, the PLA will quickly go beyond the boundaries of the western part of the Pacific Ocean. Then China will begin projecting power into remote theaters of war. This will pose a threatening challenge to US hegemony, the report concludes.