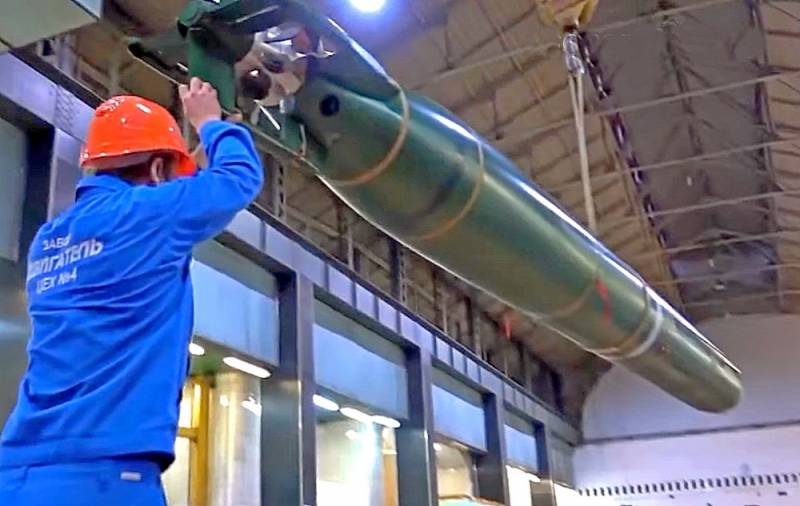 Tests of a new electric torpedo "Case" have been completed in Russia. The ammunition, which is essentially an improved version of the UGST "Physicist", will enter service with the Russian Navy in the near future.
The main advantage of electric torpedoes is their almost silent movement, which allows them to remain unnoticed to the last.
For the first time this type of weapon appeared in the Soviet Union in 1980. USET-80 could reach a maximum speed of 45 knots and move almost silently at 19-22 knots. However, the first domestic electric torpedo had two significant drawbacks: its cable travel range was only 18 km, and production was extremely expensive.
In 2002, the Russian Navy adopted the UGST "Physicist". This ammunition could cover a distance of 25 km by cable, and then, for another 30 km, independently search for a target, including along the wake. The new torpedo was no longer inferior to NATO counterparts. But Russia decided to go further.
On the eve of the completed state tests, the UGST "Case" will be able to operate at a depth of 700 meters, develop a speed of up to 65 knots and hit a target at a distance of 70 km. At the same time, its on-board homing system makes it possible to detect nuclear submarines of the Virginia type of the Block III model in a sphere with a radius of up to 4 km.
In addition, "Case" has one more significant plus. Its weight and size characteristics differ little from its predecessor, which means that re-equipment of existing submarines with new ammunition will not cause any difficulties.