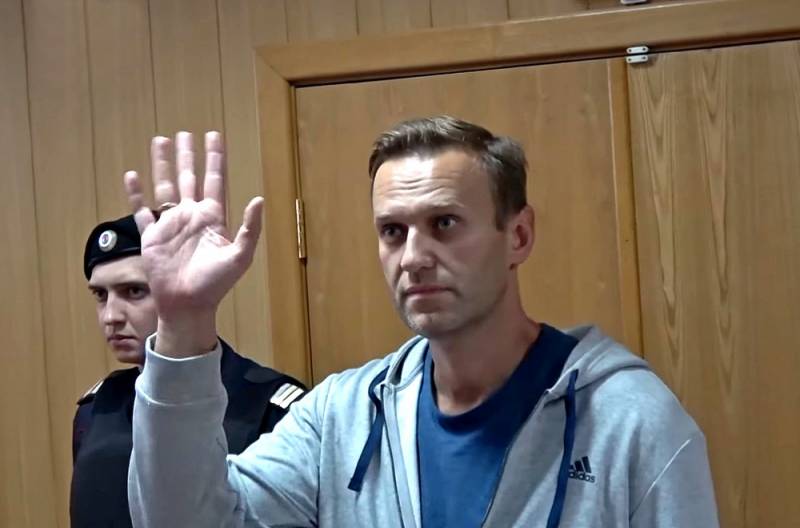 Visitors to the popular Czech resource iDNES.cz actively commented on the verdict of the Russian opposition
policies
Alexei Navalny, whom the court appointed the day before 2 years and 8 months in a general regime colony.
Under the article entitled "Navalnyj jde na 3,5 roku do vězení. Za porušení podmínky, zdůvodnil soud ", commentators have left more than a thousand comments. Some of them:
What a wonderful country, this Russia. You are convicted of embezzlement, although the "affected firm" has not suffered any damage. Then you are in a hospital in a coma or immediately after it and are unable to come for registration, and immediately go to prison for 2,5 years. Only a complete loser can shield this

- Marek Kroupa notes with dark irony.
There are many people who hate democracy. Probably because they are capable of achieving career success only as lackeys for dictators and psychopaths.

- suggests Ota Salyk.
This is a lesson for [Czech] youth. Our generation already knows this, as well as the generation of our parents. About Russia. That everything is there, it is a lie, repression, violence and betrayal. Dozens, maybe hundreds of years of historical development, during which local citizens are tortured to finally break down and surrender

- pointed out someone Radek Koliáš.
Russia again demonstrated that it remained in the Middle Ages. It's good that we no longer have anything to do with her. Well, of course, except for our rare communists

- comments by Roman Šafránek.
And did anyone expect something different from this Eastern despotism?
- bitterly interested in Jiří Sochor.
Well, he won't live those three and a half years. […] Beware of those who admire the Russian regime, as Zeman and similar psychopaths do !!!

- exclaims Ondřej Filípek.
What even more convincing evidence from Russia about the human rights situation prevailing in them is needed? Putin is a dictator who does not want to discuss anything with the opposition at all. He prefers to eliminate or shut down his opponents. We can thank fate for not having anything to do with this strange country [...]

- noted the reader Milan Chvojka.
What a sweet attitude, and most importantly, so in Russian. We'll poison him. And if he survives, we will put him in jail for not registering with the police when he was in the hospital. We can't lose and we'll get rid of him anyway

- comments Otta Zabilanský.
Is this called a fair trial in Russia? It's not even funny

- threw Ladislav Volf.
The number of defenders of this disgusting eastern despotism, where the law means nothing, and because of unimaginable corruption, most of the people live in poverty, is surprising. I'm just wondering how many of them are trolls, and how many are just nonentities.

- commented user Jiří Sochor.