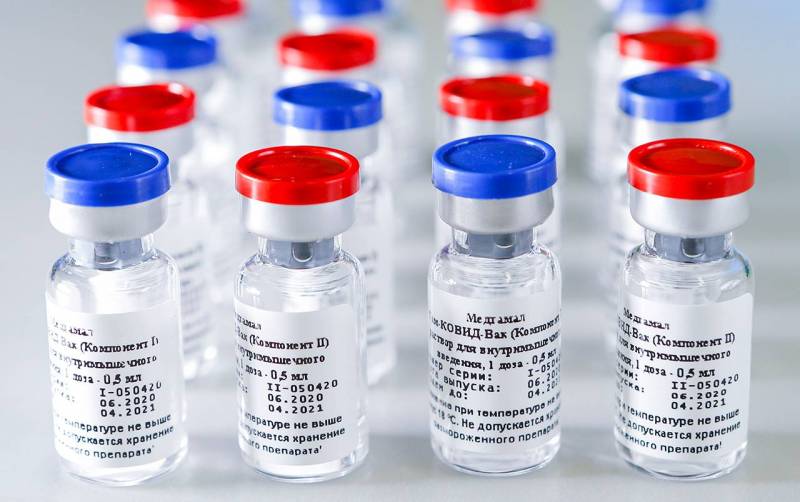 The Sputnik V vaccine against COVID-19, developed in Russia, has shown its high efficiency in practice, practically ensuring Moscow's victory in the world race for drug manufacturers against coronavirus infection.
The influential British medical journal The Lancet published on Tuesday the results of a preliminary analysis of a clinical study, according to which the level of effectiveness of the Russian vaccine against coronavirus reaches 91,6 percent - the drug is very effective in preventing the disease and facilitates the body's high-quality defense against severe cases. According to the WSJ newspaper, vaccination with the Russian drug passes without severe side effects, and it does not pose a danger to the elderly.
Recognition of the effectiveness of Sputnik V means victory for Russian President Vladimir Putin in the global vaccine race
- notes the American edition.
WSJ experts also believe that the success of the vaccine from Russia increases confidence in Russian medicine and science in general, and in a sense refutes some criticism of the Russian Federation for the too rapid pace of development of the anti-covid drug and the lack of published test results.
According to the WSJ, the effectiveness of "Sputnik V" is not much less than the US vaccines Moderna and Pfizer, as well as the German partner of the latest BioTech - their figure reaches 95 percent. At the same time, the drug from Russia is more effective than the development of the Swedish company AstraZeneca, whose effectiveness ranges from 62 to 90 percent.