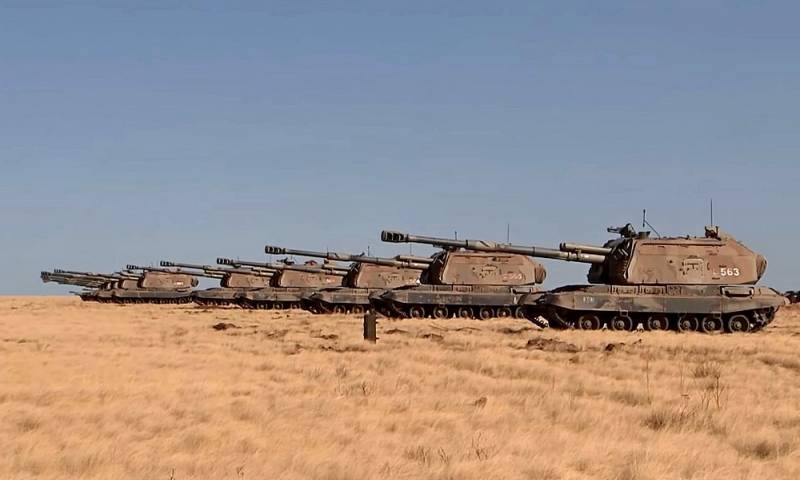 The US Army gunners are in serious trouble, writes the American National Interest magazine, referring to the report of the non-profit organization RAND Corporation (California, USA).
Experts have analyzed various aspects of this kind of troops over the past 20 years and have come to terrible conclusions. After the Pentagon began to actively engage in the fight against terrorism and various rebel movements around the world, in the early 2000s, very little attention was paid to artillery. Generals and admirals were more concerned with helicopters and airplanes as the main fire support on the battlefield.
Almost two decades later, it turned out that the artillery of the US army was no longer able to destroy the DPRK guns hidden in the fortified areas. In addition, the American artillerymen have practically nothing to fight with Iran's mobile weapons systems. But the worst of all is that the US artillery is not only inferior to similar Russian troops in numbers and firepower, but the superiority of the Russians over the Americans in this component is total and undeniable.
American artillery has atrophied, but Russian artillery has not
- experts say.
The Pentagon has achieved such a "stunning" result by transferring highly qualified specialists to infantry units, reducing artillery units. The US Army currently has much less artillery capability than it did before September 11, 2001.
Two types of troops suffered the most: field artillery and air defense
- added the experts, specifying that now it is becoming extremely important.
RAND believes that one of the possible solutions to the current problem is to increase the number of army artillery field units. First of all, this applies to especially important areas: Eastern Europe, the Persian Gulf and others. The US Army needs new detection systems, better counter-battery radars. Howitzers, self-propelled guns and MLRS would also need to be updated. However, like the ammunition for them, the arsenal of tactical missiles will be especially useful in the event of a conflict with China.
It's time for the United States to stop being shy and start buying normal self-propelled guns and other systems from the allies. For example, the Germans have the excellent 155mm PzH-2000 gun.
At the same time, US artillerymen will have to retrain under the new realities of warfare: disguise themselves from drones, evade counter-battery fire, repel attacks from an advancing enemy, and also master other skills.