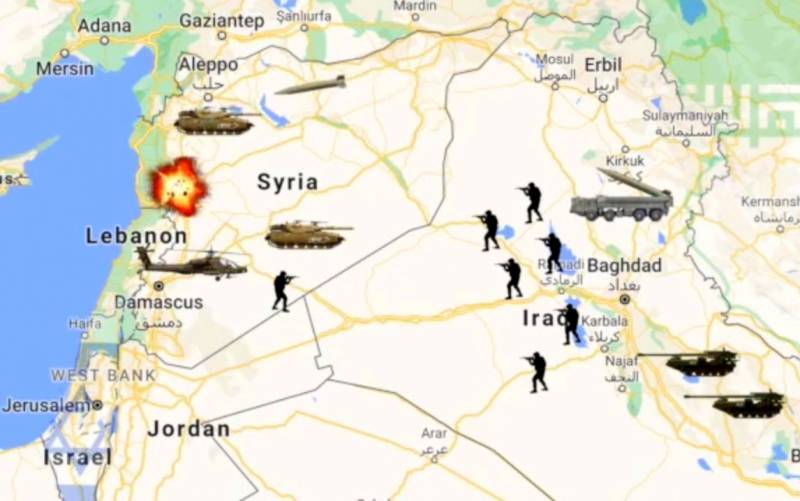 In January 2021, tensions between Israel and Iran reached a critical point. Countries openly threaten each other with war. The United States analyzed the situation and assessed the outcome of a potential war between Tel Aviv and Tehran. The scenario of a possible development of events was published by the American edition of Military Watch on its YouTube channel.
Analysts presented the forces and means at the disposal of the parties to the likely conflict. At the same time, having specified that weapons of mass destruction (chemical, biological and nuclear) will not be used. In addition, the potentials of Tel Aviv's allies (USA, UAE, Saudi Arabia and NATO) and Tehran (Russia, Syria, Iraq and Lebanese Hezbollah) will not be used. The presented video examines the war exclusively between Israel and Iran, taking place in the territories of Syria and Iraq.
Experts of the publication believe that the technically obsolete Iranian Air Force will be defeated by more modern Israeli aircraft. At the same time, they admit that the Iranian air defense system will cause a lot of trouble for Tel Aviv. Iran will respond to Israel's air strike with a massive attack with ballistic and cruise missiles of its OTRKs on the territory of the Jewish state, while at the same time sending stealth drone strikes against Israel. The actions of the navies of states will be limited due to the complexity of the transition from the Mediterranean Sea to the Indian Ocean.
Military Watch considers the ground part of the conflict to be inevitable. The armies of Israel and Iran will cross the borders of Syria and Iraq and begin to move closer to each other to come face to face. The result will be a draw, since neither side can achieve a decisive advantage. At the same time, after the end of the armed confrontation, a humanitarian crisis may begin in Israel, since Iranian missiles will cause significant damage to the infrastructure of crowded Israeli cities.