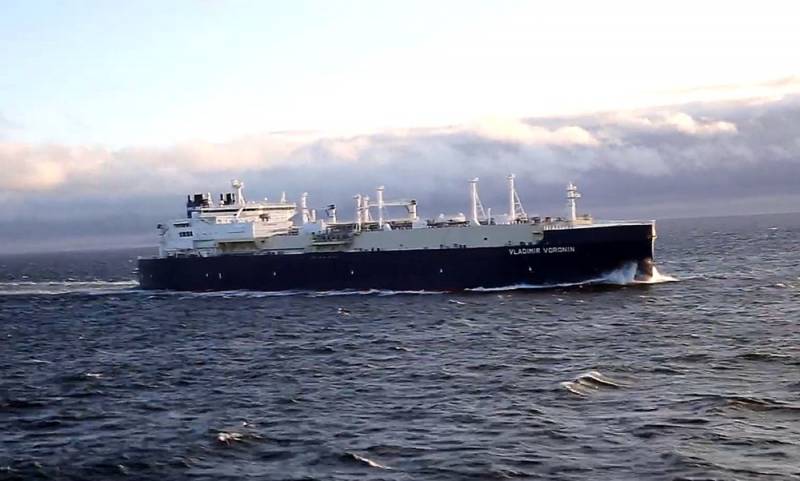 Russia plans to make the Northern Sea Route a route for relatively fast delivery of goods from Europe to Asia, which will be possible due to the melting of ice and the development of appropriate
of technologies
.
Experts from La Vanguardia point out that the Russian company NOVATEK uses a fleet of 15 tankers to deliver liquefied gas from the port of Sabetta on Yamal to Asian customers. Each of these ships can carry up to 70 thousand tons of gas, while using its own capabilities to break sea ice up to two meters thick.
NOVATEK experts believe that the use of the Northern Sea Route, open for exploitation thanks to the melting of glaciers due to global warming, reduces the time for transporting goods from Europe to Asia by 40 percent, compared to the traditional route bypassing Europe to the west and through the Suez.
The Christophe de Margerie tanker became the first vessel to pass from the Arctic Ocean through the Bering Strait to Asia without the help of an icebreaker.
The centuries-old dream of Russian pioneers - to open year-round navigation in the eastern sector of the Arctic - is getting one step closer before our eyes
- noted the general director of Sovcomflot, which owns the tanker.
Implementing transport plans in the Arctic, Moscow intends to make the Northern Sea Route the main artery for the delivery of goods from Europe to Asia. Last year, Russia exported 32 million tons of gas in this way (1,5 million tons more than in 2019), by 2024 this figure may grow to 80 million tons, and by 2035 - up to 130 million tons.