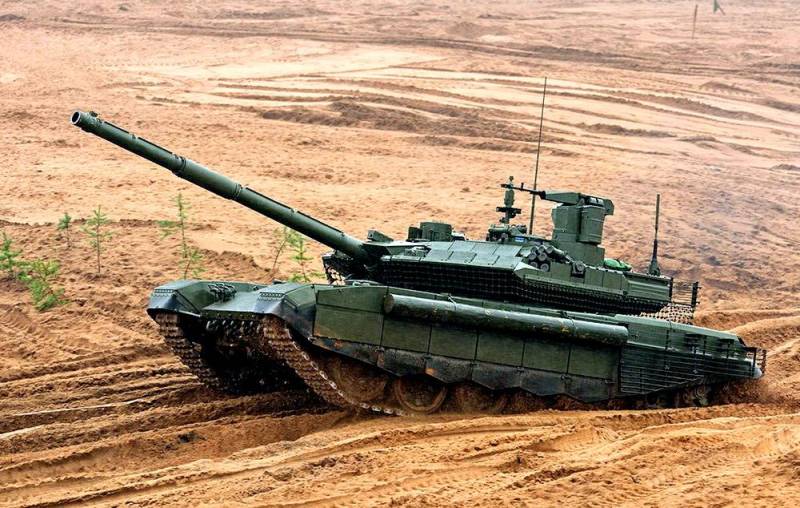 During the previous exercise, the Russian army successfully tested the latest Sozvezdiye-M system. The latter makes it possible to solve the problem of the lack of information about the enemy's actions and the state of its own troops by creating a so-called "digital battlefield".
The first such decision was implemented by the Pentagon back in the 80s. The project, dubbed Future Combat Systems from Northrop Grumman, cost the Americans $ 600 million.
The system was tested in real conditions during the war in Kuwait. At the same time, having initially spent almost a billion, and then investing twice more in improving its know-how, at the exit the Pentagon received only a beautiful platform for displaying the current situation on the monitors of the high command. Future Combat Systems did not allow direct control of the battle.
Unlike the American one, our system not only informs the headquarters about the current situation, but also through the built-in algorithms automatically generates profiles of the most effective solutions, including the distribution of the level of combat load to all units and subunits. Work on "Constellation-M" was carried out from 2001 to 2017.
Despite the fact that our complex is designed at least for the brigade, it collects all the necessary information from the level of a separate platoon, receiving data from everything that is possible, from the radar station to the tablets included in the Ratnik kit.
During recent tests, the system was tested for compatibility with the latest T-90M "Proryv" tanks. In practice, the use of the "digital battlefield" has made it possible to practically triple the reaction time to any changes in the combat situation and to increase the overall effectiveness of troop actions.
In the near future, the Ministry of Defense plans to purchase the first 10 sets of equipment for the Sozvezdiye-M system. At the same time, military engineers hint that our unique complex may soon be enhanced by AI.