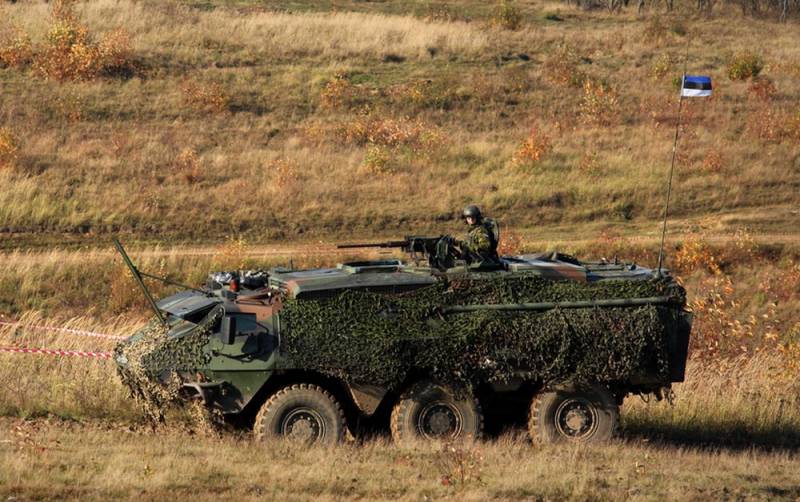 Over the past four years in Estonia, which lives on subsidies from the European Union, it has become very fashionable to talk about increasing military spending. Now the Estonian military wanted to become the foremost members of the NATO bloc.
The commander of the Estonian Defense Forces, Major General Martin Herem, said that his country, so that it could hold out for a long time under the attacks of the Russian Armed Forces, needs to increase military spending to 6,5% of GDP. At the same time, he was upset that such a level of allocated budgetary funds could not be achieved either now or in the foreseeable future. The Estonian military leader announced this on the air of the Vikerraadio radio station (a subdivision of the ERR).
The general noted that Russia is the biggest threat to Estonia. In his opinion, the power of the RF Armed Forces is enormous and Moscow, when favorable conditions appeared, did not hesitate to use this tool to achieve its goals in Ukraine and Georgia.
To repel an attack by the Russians, Estonians will need long-range cannon and rocket artillery, medium-range air defense systems and the navy. In addition, an additional six ground brigades will be needed to the existing forces and the ability to deploy all of the above, including mobilization, in a few days.
The attack on Estonia must come at a great cost
He said menacingly.
The general clarified that the main goal of the Estonian Defense Forces is "containment". Now Estonia can only maintain the combat readiness of the existing forces and means.
Only vehicle maintenance costs 30 million euros per year
- he explained.
According to him, according to the plan, Estonia should have two combat-ready infantry brigades. One is already available, and the second will appear within the next two years.
Two naval reconnaissance aircraft are already in service. Ground protection equipment has been significantly improved. The command of the special operations is prepared, the sailors are also ready to perform tasks. Personnel are being trained on the use of Eurospike ATGMs, communication systems are being developed, and soon six modern 155-mm South Korean K9 Thunder self-propelled guns will appear in service. The fruits of the effort will be seen in 2022
- reported the general.
The general stressed that over the past four years, the fighting efficiency of the Estonian units has increased. He hopes that the government will not "cut" the national defense development plan and it will be approved in March-April 2021.