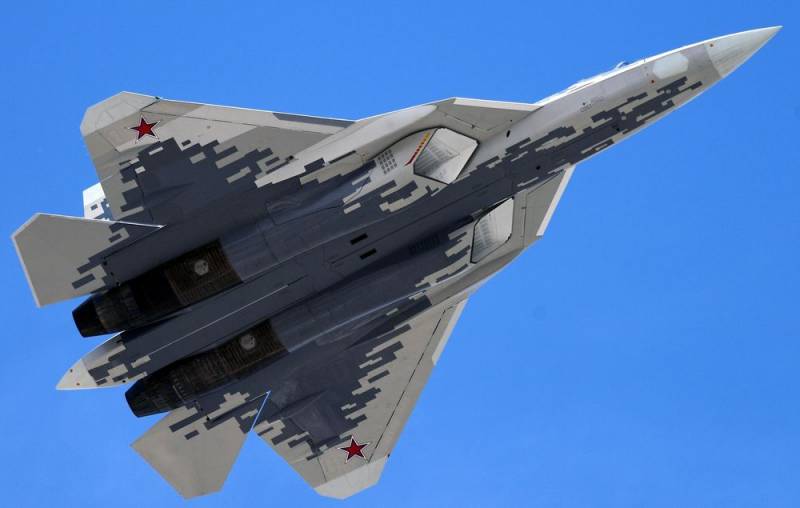 In the near future, the war in the sky will seriously change and will become unlike everything that came before. The clashes will take place with powerful countermeasures from air defense / missile defense and electronic warfare / electronic warfare systems using the latest radar, ammunition, artificial intelligence, support aircraft and drones. Therefore, it is necessary to compare the chances of winning in an aerial duel of fifth-generation fighters, for example, the American F-35 and the Russian Su-57, writes The National Interest from the United States.
It should be noted that the twin-engine Su-57 is a multifunctional heavy fighter. Its main purpose is to gain air superiority, and it has all the performance characteristics necessary for this.
In turn, the single-engine F-35 is a stealth fighter-bomber, i.e. strike aircraft. It is designed to penetrate enemy airspace and destroy various objects.
It is extremely difficult to imagine a real duel between these planes. Modern warfare practically precludes this possibility. But if we hypothetically imagine such a probability, then even under equal conditions, the F-35 pilot needs to do everything possible not to engage the Su-57 at all. There is practically no doubt that the F-35 pilot will do just that, taking advantage of the undeniable advantage of his aircraft in stealth. It will slip away from the approaching formidable Su-57, which has significantly more fuel and air-to-air missiles, the American edition concluded.
Note that at present Russia has only one Su-57 unit in service. However, relatively soon there will be 76 of them. At the same time, the United States has a whole F-35 air fleet in the amount of over 600 units, not counting allied countries.