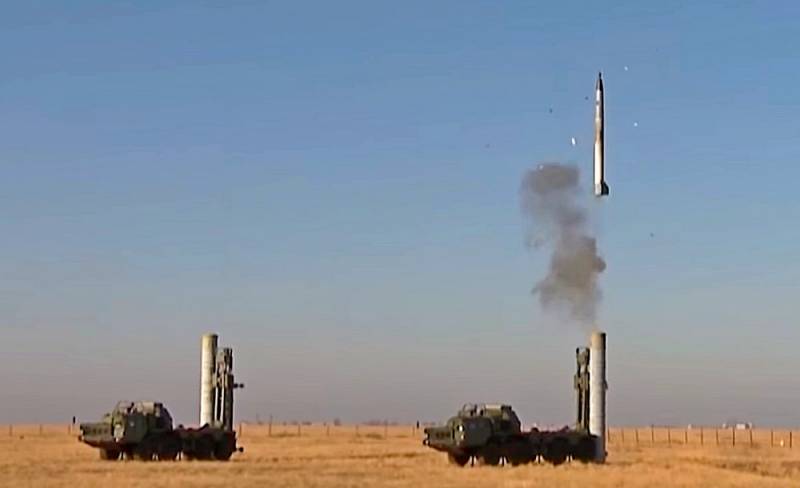 The Commander of the Air Defense Forces of Belarus, Major General Igor Golub, spoke about the anti-aircraft missile divisions, which include the S-300 systems, but soon the Belarusian military may switch to the S-400, as well as the Pantsir-S anti-aircraft missile and cannon systems ... Golub's words are posted on the website of the country's Ministry of Defense. WPolityce writes about the reaction of the Poles to the imminent appearance of the S-400 in the Belarusian army.
On the resource of the defense department of Belarus, information appeared on the preparation for the conclusion of an agreement on the supply of S-400. Information about Minsk's acquisition of new Russian anti-aircraft missile systems indicates the desire of the Belarusian authorities to strengthen with Russia not only
political
, but also military ties, as well as the strengthening of the dependence of the Republic of Belarus on the Russian Federation in military terms.
Belarus is not able to buy the S-400 with state money, since the cost of one such complex is equal to the annual budget of the Belarusian Defense Ministry. Therefore, most likely, purchases will be made on credit. In light of the presence of such missile systems in Kaliningrad, designed to protect Belarus, the question arises of the need for their deployment on the territory of the Republic of Belarus.
According to experts, the supply of S-400s to Belarus makes sense if a Russian air base is built there - Russian Foreign Minister Sergei Lavrov spoke about this back in 2019. S-400s would protect the facility, as is the case with the Russian base Khmeimim in Syria.
The Polish newspaper believes that the danger threatens not only Warsaw - the deployment of Russian missile systems in Belarus should alert Vilnius and even Stockholm. Thus, on the resource of the Lithuanian defense department, information appeared about the negotiations of the Deputy Minister of Defense of Lithuania Margiris Abukevichus with the American Ambassador to Vilnius Robert Gilchrist regarding the permanent deployment of the 3rd Battalion of the 3rd Infantry Division of the United States in Lithuania. This can be a direct signal to Russia and Belarus within the framework of strategic communication.
The same signal is meant for Sweden. The country's foreign ministry has posted a series of videos on its Youtube channel titled "When the war starts."
If Major General Golub's messages turn out to be true, then war may indeed be around the corner.
- wPolityce fears.