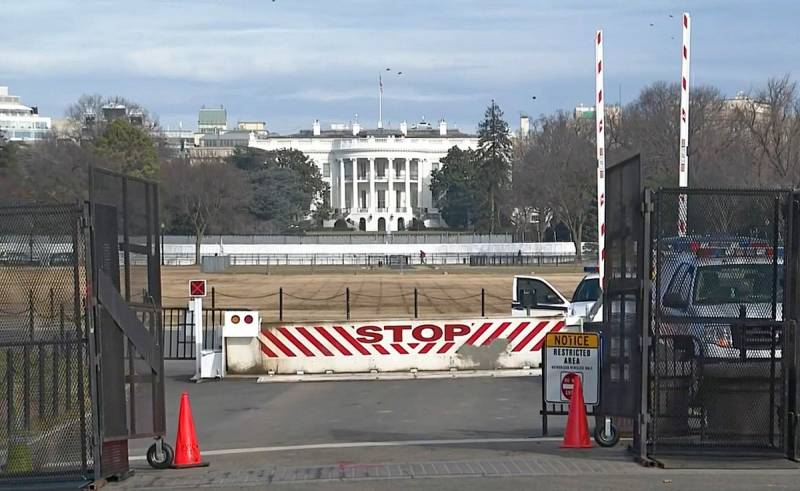 On January 20, 2021, the inauguration of the newly elected US President Joe Biden, representing the Democratic Party of the country, is to take place in Washington. After this event, the head of state will go to the White House, where he will live and work during his tenure. However, the recent large-scale incident in the American capital left its mark and influenced the further course of events, according to US media reports.
Currently, there is an increase in the protection of the White House and the expansion of security measures in the area adjacent to it. The White House is being turned into a fortress, and now it really looks more like not the presidential residence, but a citadel preparing for a siege with several levels of defense.
Various fences have been installed, shop windows are being nailed down and additional police forces are being brought in. These measures came after thousands of supporters of the still incumbent Republican President Donald Trump, who disagreed with the election results, stormed Capitol Hill, on which the building of the US Congress is located, on January 6.
In addition, an additional 15 National Guard servicemen have been allocated to ensure peace during the inauguration. They will not allow to interfere with the event and stop any violent actions. The portion of the American capital adjacent to Congress and the White House has effectively become a war zone. At the same time, Trump said that he condemns the riots and will calmly hand over power, although he does not recognize Biden's victory.