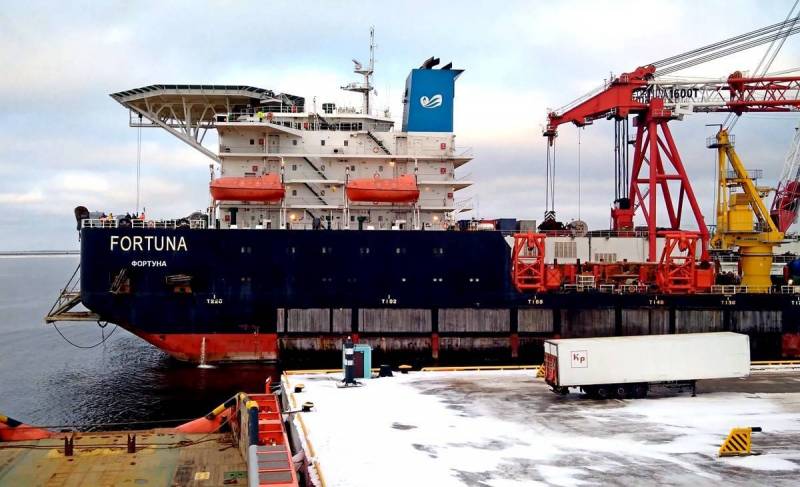 The German Federal Office for Shipping and Hydrography (BSH) has given permission for the completion of two branches of the "Nord Stream - 2", the length of which is 16,5 and 13,9 km, near the territory of Germany. However, the German side obliged Nord Stream 2 AG to complete the gas route from January to May this year within 30 days with a two-week break between the completion of the construction of each branch.
To meet BSH conditions, the Russians will have to lay more than a kilometer of the gas pipeline every day, but this speed has not yet been achieved by Nord Stream 2 AG. According to the German department, the Russian side is forced to increase the pace of construction of the "Nord Stream - 2" in connection with the protection of seabirds living in the reserve not far from the ongoing work.
Last month, the pipe-laying vessel Fortuna, now located near the German city of Rostock, laid pipes on a 2,6 km section of the Baltic Sea in
economic
zone of Germany. Thus, the length of the two lines of the gas route in the German zone is different.
The largest unfinished section of the Russian pipeline is located in the Danish economic zone - 50 and 70 km. The naval department of this country has allowed from Friday, January 15 to resume work on the completion of the SP-2 in this territory.