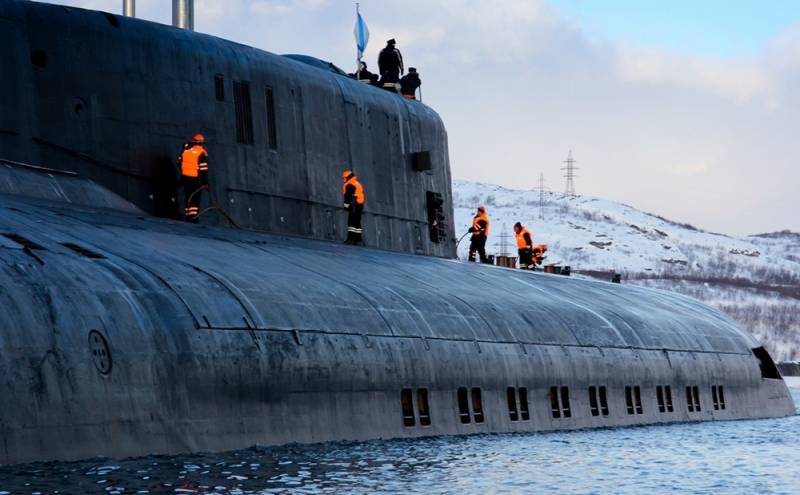 The third carrier of the unmanned Poseidons of the special purpose nuclear submarine Ulyanovsk will be handed over to the Navy in 2027. Unlike its predecessors, the submarine will enter service along with weapons, which will have completed state tests by that time. Reported by
TASS
citing a source in the shipbuilding industry.
The Ulyanovsk nuclear submarine will be commissioned for the first time as a single complex along with weapons
- said the interlocutor of the agency.
The construction of the Ulyanovsk nuclear submarine started at the Sevmash shipyard in 2017. In terms of the main parameters, the submarine will be similar to its predecessor, the Khabarovsk nuclear submarine. However, more modern systems will be implemented in the new submarine.
According to a TASS source, the construction of the submarine hull will be completed in the near future and its hydraulic tests will begin.
Recall that the first carrier of nuclear drones, the Belgorod nuclear submarine, was launched in 2019. In the summer of 2020, tests of the submarine began. The transfer of the project 09852 submarine to the IMF is scheduled for this year.
In turn, the Poseidon unmanned torpedo, which is capable of covering intercontinental distances and moving at speeds of up to 185 km / h at a depth of 1000 m, should be put into service no later than 2027. It is assumed that a promising device will be able to carry a nuclear or conventional warhead and be used to destroy naval bases, as well as other coastal infrastructure of a potential enemy.