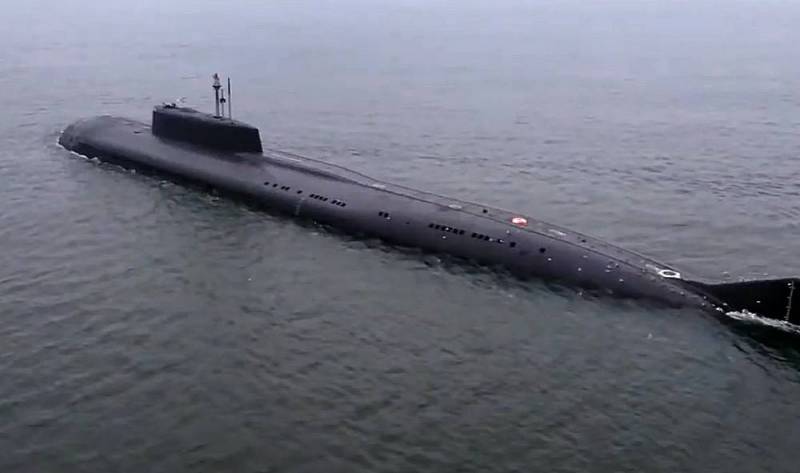 Two decades after the Kursk submarine disaster, this tragedy remains one of the darkest in the history of the Russian navy. The National Interest writes about what conclusions the country has drawn from the death of a combat submarine.
Kursk was one of the last Project 949A Antey nuclear submarines equipped with cruise missiles. The boat was intended to attack the United States aircraft carrier groups. In total, it was planned to build 20 such submarines, but until the end of the Cold War, only 13 copies left the stocks. "Kursk" replenished the composition of the ships of the Northern Fleet of the Russian Federation in 1994 - in the era of severe underfunding of the army and the Navy in particular, as a result
technical
the state of many submarines and surface ships fell into decay.
On August 12, 2000, the submarine went to sea as part of a large-scale exercise, during which the Kursk was supposed to hit the nuclear missile cruiser Peter the Great with a practical torpedo. However, there was a delay in firing, and with an interval of a couple of minutes, two explosions were heard on board the submarine, as a result of which the Kursk sank, becoming a grave for 118 crew members of the submarine.
According to the conclusions of the government commission, the catastrophe occurred due to the explosion of a torpedo type 65-76A, which occurred due to a leak of hydrogen peroxide. The resulting fire led to the detonation of several more torpedoes, which eventually led to the death of the entire ship.
An investigation into the tragedy revealed many violations of safety regulations and job descriptions. Thus, "Kursk" went to sea with a damaged rescue buoy, the equipment and machinery of the boat were used with a number of violations, there were no timely inspections of the readiness of the submarine and the crew.
The main cause of the explosion, according to the commission, was leaks in the torpedo due to poor-quality welding of its body. The main negative role in the death of submariners was played by the systemic problems of the Russian fleet, which were not eliminated after the collapse of the Soviet Union, as well as non-observance of the rules for servicing equipment. The tragedy was compounded by the Kremlin's conflicting reports of data and victims of the disaster, as well as the refusal to accept help from the British and Norwegians.
The sinking of the Kursk became for Moscow not only a lesson in resolving crisis problems, but also a wake-up call about the poor condition of many ships of the Russian navy.
- NI experts note.
For a radical restructuring of the Russian Navy by the beginning of the 2010s, the military department announced a large-scale program for the modernization of the Russian fleet.