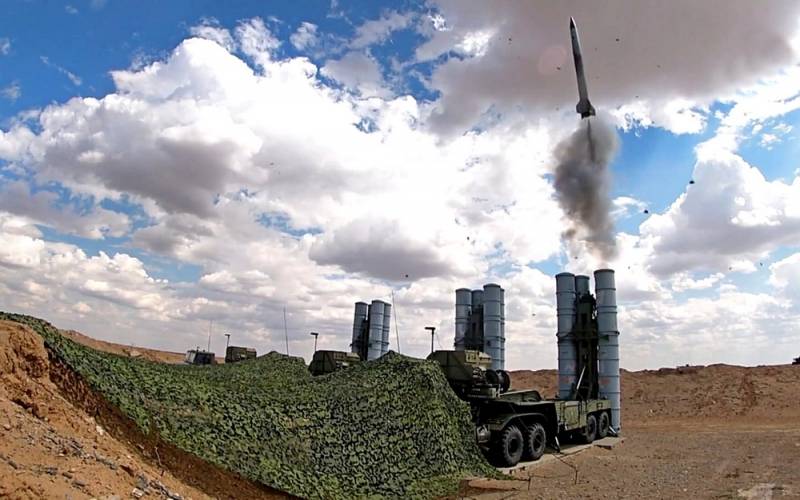 Greece acquired Russian S-300 air defense systems in the late 90s of the last century amid the conflict between the Republic of Cyprus and Turkey. The first S-400s were delivered to Turkey in July 2019. The Greek resource Pentapostagma writes about the difference in the supply of Russian anti-aircraft systems.
Ankara ordered the S-400 back in 2017 and has repeatedly insisted on using the systems, despite warnings from the United States and NATO about the incompatibility of this complex with Western standards. NATO Secretary General Jens Stoltenberg warned that the Turkish S-400 "could endanger Allied aircraft."
However, similar concerns were expressed about the Greek S-300. In 1999, Western diplomats pointed out that the S-300, originally designed to counter NATO and Western military aircraft, may not be able to recognize the F-16 fighters of the Greek Air Force as "friendly" and will try to destroy them. The same consideration can be comprehended by Turkish combat aircraft flying within the reach of the complexes.
Ankara threatened to destroy the Greek S-300s if deployed in Cyprus. This led to a military-political impasse, which was overcome only after Nicosia agreed to return the air defense system to Greece. In the end, they ended up in Crete, where they remain to this day.
Meanwhile, the officials of the Turkish Republic speak in this case about the double standards of Washington, which opposes the purchases of the S-400 by Ankara and is loyal to the supply of the S-300 to Greece. Ankara continues to believe that it has good reason to accuse the Alliance of hypocrisy - unlike Greece, Turkey has repeatedly stressed that its S-400 will not be integrated into NATO or other Turkish air defense systems and that it is open to discuss possible interaction problems between the S-400 and F-35.
But the difference is that the supply of S-400s to Turkey was carried out in an era of tense relations between Washington and Moscow. Greece's acquisition of the S-300s intended for Cyprus took place at a time of close cooperation between the United States and Russia.
Washington is currently concerned about the general foreign
policy
Turkey, while he largely trusts Greece as a pillar of stability in the Eastern Mediterranean ... US-Turkey relations are strained, and Greco-American relations have risen to their highest levels in history, including defense cooperation
- said a researcher at the Begin Sadat Center for Strategic Studies (BESA) George Tsogopoulos, explaining the difference in the supply of Russian complexes to Greece and Turkey.