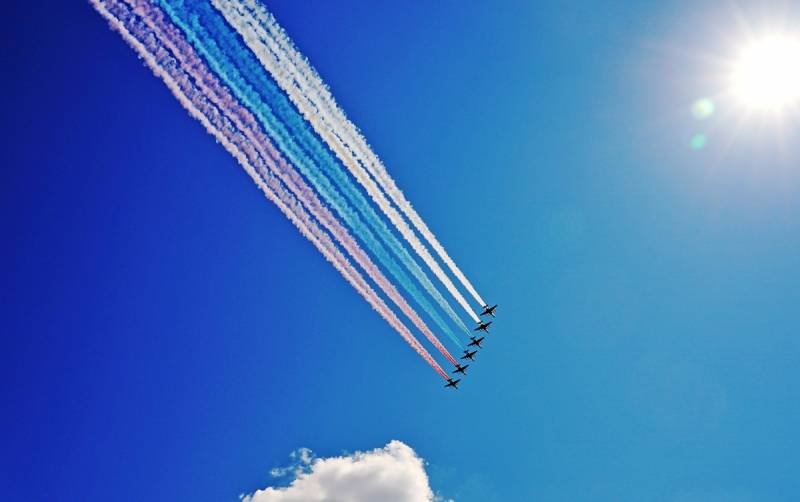 The ostentatious patriotism instilled by the Russian authorities does not stand the test of poverty, which many ordinary Russians face, writes the website of the French public radio station France Culture.
The resource notes that 2021 will be very noticeable in Russia, in particular, due to the eightieth anniversary of the German attack on the USSR. Last year, Vladimir Putin was unable to take full advantage of the events dedicated to the 75th anniversary of the Victory over Nazism. On the other hand, the Russian leader never misses an opportunity to refer to patriotism and national unity, which, in his view, help to overcome difficulties.
The French media are interested in how widespread this patriotism is among the population of Russia? And also, how strongly is it expressed in big cities and in the provinces, and are the citizens of the Russian Federation ready for sacrifices for the sake of the Motherland?
The text notes that, in general, Russians share pride in winning World War II and are ready to glorify it. In particular, the opinion of schoolgirl Valeria from the Volgograd region is cited as an example of such a view. This value system is maintained both at school and in many families.
However, in other directions, everything is no longer so simple. In Russia, with its 21 million people living below the poverty line, people, faced with their everyday difficulties, are increasingly thinking that their leaders are speculating in patriotic values.
All this rhetoric of the president or the mainstream media, as well as achievements in space exploration or sports, are no longer enough to be proud of Russia if a person does not have something for himself personally.
Some Russians already doubt the official dogmas, while the other part has completely rejected them. This is how the situation was described for a French resource by a certain Ruslan (last name not specified), a 40-year-old Russian of German descent, a miner from Vorkuta, located, reportedly, "almost 2000 kilometers northeast of Moscow."
I have completely lost any sense of patriotism. This happened because I see our level of education, as well as problems in the health sector […]. There is no more strength to endure this, I have to leave, because the future of my family is not at all in Russia, but rather in the European Union and specifically in Germany

- quotes the European radio words of the Russian.