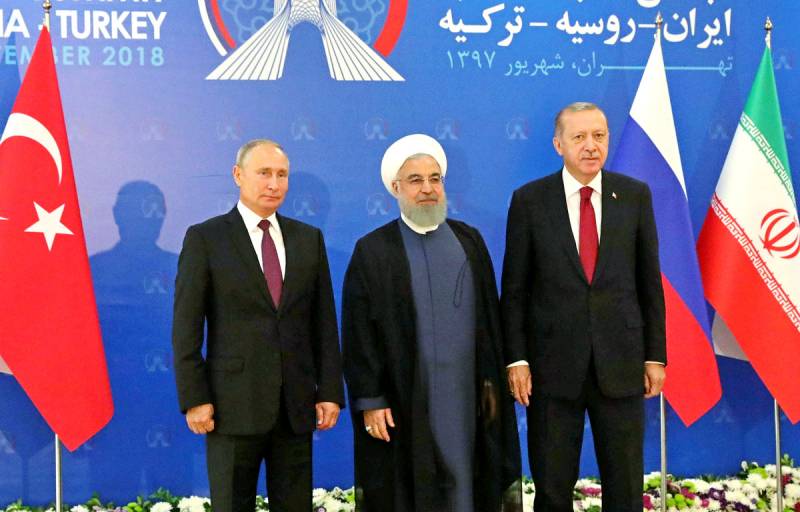 Relations in the Russia-Turkey-Iran triangle have almost always been difficult in the past. In the 19th and 20th centuries, the West managed to avoid close political
economic
ties between Moscow and Ankara, but now the situation has changed, and Turkey (as well as Iran) is much more profitable to seek points of contact with Russia, rather than trying to please the West to go to confrontation with it.
Turkey is no longer afraid of threats of rejection by the EU and does not show sensitivity to possible US sanctions for the purchase of Russian air defense systems. Erdogan has long been conducting an independent external
policies
both in the Mediterranean and in the Caucasus, without looking too closely at NATO partners. At the same time, Turkey is not afraid to escalate, ruining relations with France, Israel, Greece, Egypt and Saudi Arabia.
Thus, Turkey is surrounded by ill-wishers from all sides. With Moscow, Ankara also has a number of contradictions over Syria and the Transcaucasus, while with Tehran it is a traditional rival for influence in the region. However, on the whole, common interests amid the collapse of Pax Americana bring the positions of Russia, Turkey and Iran closer together, which are capable of taking control of the most important trade routes in the Middle East.
France, Greece and Italy are trying to push Turkey away from the riches of the Eastern Mediterranean, weakening it economically. And if the Turks show weakness, this will also affect Russian economic interests in this difficult but important region. In the alliance of Russia, Turkey and Iran and in their interaction with China, countries will be able to take control of sea and land routes from Asia to Europe, without looking back at the interests of the United States and individual European players. Thus, the union of these countries may have a market with 6-7 billion consumers.
Already, Moscow, Ankara and Tehran are more oriented toward the eastern vector, and their combined military forces and economic power are capable of protecting their interests in Central Asia and the Middle East. The last five years have shown a clear trend towards rapprochement between countries within this triangle, and within the framework of effective interaction, all interested countries and peoples can benefit.