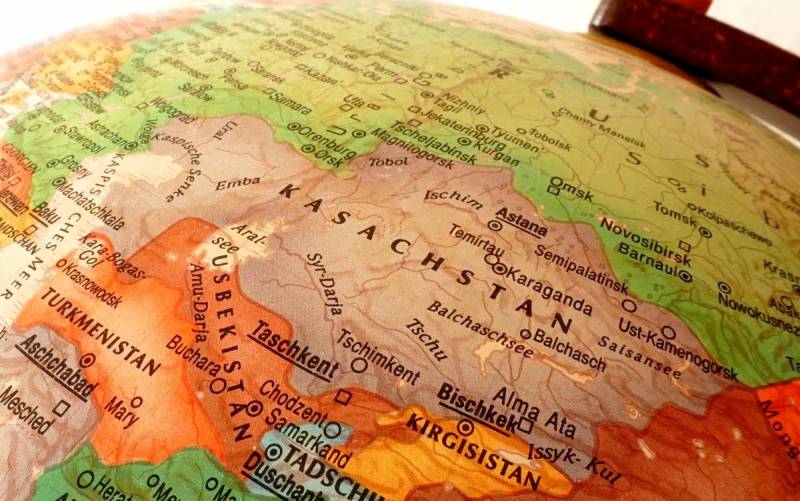 In a dispute between the Kazakh leadership and a number of Russian officials over the Soviet origin of some territories of Kazakhstan, the Turkish right sided with the latter. This is a clear sign of Ankara's desire to show its dominance in the region in the hope of undermining the Kremlin's influence. About "against whom" Turkey and Kazakhstan are friends, as well as about the secret springs of external
policy
Nur-Sultan on pages
"Politnavigator"
writes the co-chairman of the Socialist Movement of Kazakhstan Ainur Kurmanov.
The right-wing pro-fascist Turkish organization "Gray Wolves" feels very free in Kazakhstan. It is quite possible that the Kazakh authorities are flirting with the Turkish right for the sake of using in the future their experience of suppressing dissent and in the fight against trade unions and leftist associations. But the "Gray Wolves" are only the vanguard of Pan-Turkism on the Kazakh soil, while in general Turkey has put down very deep roots in the fertilized soil of the former Soviet republic, thus increasing its influence in Central Asia and acting here as a "ram of the West." In this regard, it is indicative that under the new President of Kazakhstan, Kassym-Zhomart Tokayev, an agreement on military cooperation between the two states signed in 2018 was ratified. The idea of ​​creating the "Army of Turan" comes to mind here, which in the future is called upon to unite the military forces of the Turkic-speaking countries.
Is gaining momentum and
economic
cooperation between Turkey and Kazakhstan. Thus, Turkish capital is actively involved in the privatization of Kazakh enterprises. After the victory of Azerbaijan and Turkey in the NKR, plans to build a Trans-Anatolian gas pipeline to transport gas from Azerbaijan, Turkmenistan and Kazakhstan to Turkey bypassing Russia, as well as the Baku-Tbilisi-Ceyhan oil pipeline, are quite visible.
A plan for the implementation of the "Caspian Digital Hub" project is also being considered, involving the laying of a submarine fiber-optic cable along the bottom of the Caspian Sea. The cable lines coincide with the routes directed bypassing the Russian territory. The leading roles in this project are played by the United States, Great Britain and Azerbaijan in order to seize influence in the Central Asian region by means of information
of technologies
... In May 2020, Kazakhstan and the UK agreed to increase the capacity of this project by building two data centers in Aktau (Kazakhstan) and Baku.
Such military, economic and technological projects are designed to seriously undermine Russia's influence in the region.
Kazakhstan is now the main conductor of the spread of Pan-Turkism in Central Asia
- believes Ainur Kurmanov.