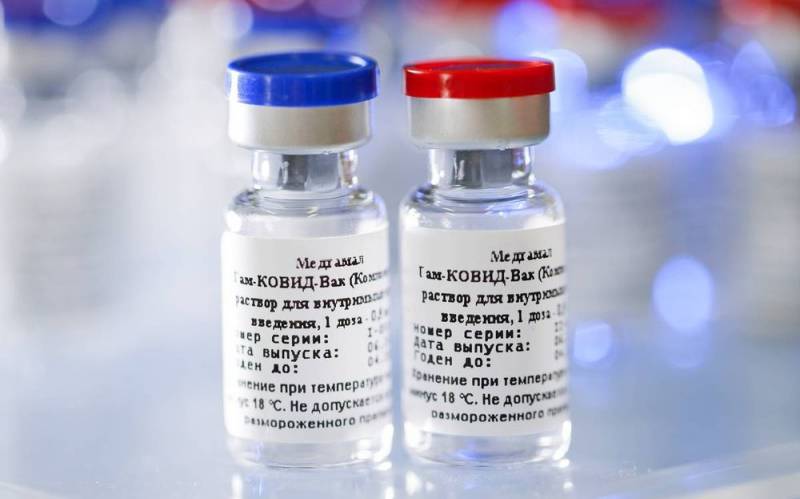 Andrew E. Kramer, a reporter for the American newspaper New York Times in Moscow, was vaccinated with the Russian Sputnik V vaccine. After waiting a little time, waiting for a "side effect", he explained his act on the pages of the publication, described his feelings and experiences.
On January 4, 2021, I put my fears aside and gave the first injection of the Russian vaccine against COVID-19. In the West, this drug is ridiculed, and many residents of Russia do not trust it and express skepticism, and I also had my doubts. This is not surprising, because the release of the vaccine was accompanied by unimaginable propaganda, writes the American.
Judge for yourself. The Russian authorities approved the drug back in September 2020, loudly announcing their victory in the vaccine race to the whole world. However, the vaccination process in Russia began simultaneously with Western countries only at the end of December. That is why there were suspicions about the test results scam, he explains.
The effectiveness of the Russian vaccine also raised doubts, or rather the manipulations that took place around this indicator. When a joint vaccine from the American Pfizer and German BioNTech appeared with an efficiency level of 91%, Moscow immediately announced that Sputnik V had an efficiency level of 92%. When Moderna reported a 94,1% efficacy rate for its vaccine, the Russians again reiterated their superiority by announcing a 95% efficacy rate for Sputnik V. As a result, Moscow admitted that Sputnik V has an efficiency of 91,4%. Agree, this is very good and without any propaganda.
There is no complete data on the Russian vaccine yet, and fears still persist. Nevertheless, more than 1 million people have already been vaccinated in Russia and countries in which the coronavirus pandemic is raging are lining up for Sputnik V.
I was lucky that I did not experience the side effects of the Sputnik V vaccination, such as severe headaches and fever. Most of my fears were dispelled. The Russian vaccine turned out to be affordable, and hospitals do not have the leapfrog that is observed at vaccination points in the United States.
In Russia, the New Year holidays were just going on, when the whole country was drowning and I took a chance. On a snowy morning in polyclinic # 5, I filled out a questionnaire with questions about chronic diseases and all kinds of ailments and got vaccinated, summed up Andrew E. Kramer.