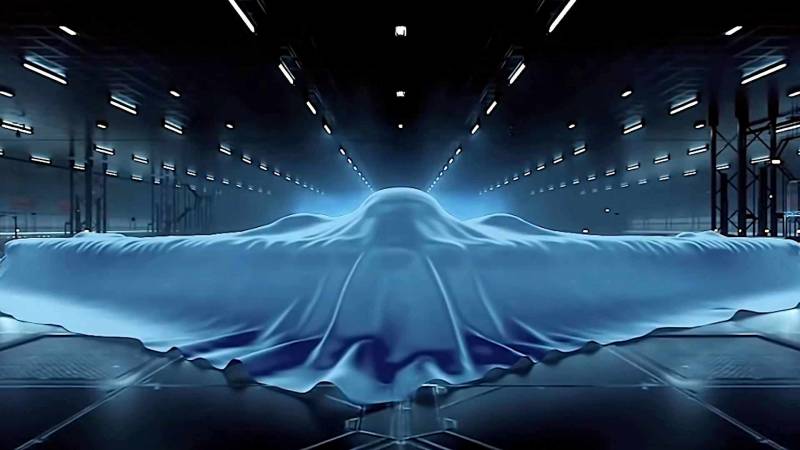 China has long been working on the H-20 stealth bomber. Now the first official rendering (visualization) of a promising "strategist" of the PLA Air Force, built according to the "flying wing" type, has appeared on the Web, writes the American online edition The Drive.
The patriotic video "Dream of Youth" was shown on the air of CCTV, the main broadcaster of the PRC. Therefore, questions about its reliability and belonging do not arise. However, what has been shown demonstrates clear similarities between the H-20 and the US Air Force B-2 Spirit bomber. However, to what extent this image reflects the details of the actual design is unknown.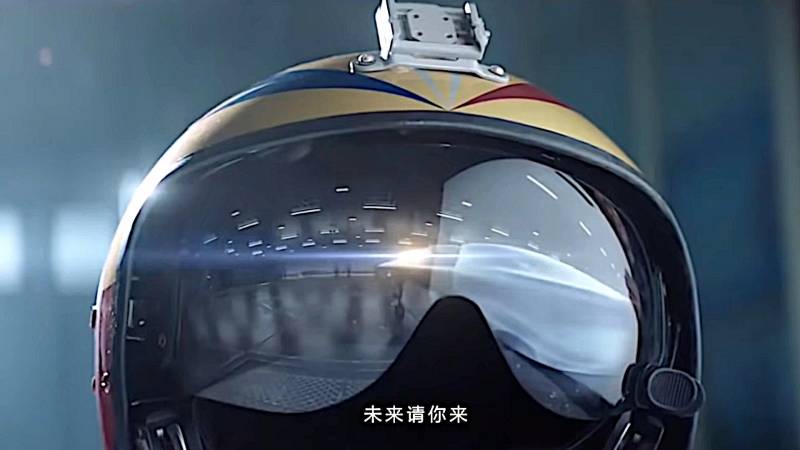 The video is a mixture of shots with different aircraft, there is even a historical reference to the Korean war 70 years ago, but the emphasis is still on the fifth generation J-20 fighter. At the end of the video, the pilot enters a futuristic hangar with a cloth-covered H-20. He throws it back and the front of the plane is shown in the reflection on the helmet.
Details of the H-20 strategic bomber are extremely scarce. It is known that Xi'an Aircraft Industrial Corporation, also known as Xi'an Aircraft Company Limited (XAC), which is a subsidiary of the Aviation Industry Corporation of China (AVIC), has been developing it since the early 2000s.
China has certainly examined the B-2 design very closely. He even tested his model in a wind tunnel, claiming that it had nothing to do with the H-20 program.
It is assumed that the N-20 will carry 10 tons of ammunition and will be able to fly up to 8000 km without refueling.