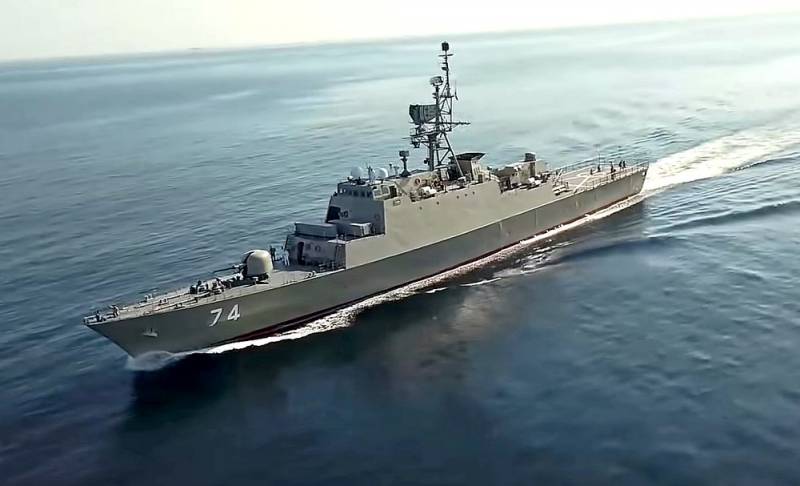 On January 4, 2021, the IRGC of Iran detained the South Korean chemical tanker MT Hankuk Chemi in the Strait of Hormuz and sent (escorted) it to the Iranian port of Bandar Abbas in the Persian Gulf. The Iranians published footage of the detention, explaining that this was done on the basis of an order from the prosecutor's office of the province of Hormozgan and a request from the Iranian ports and shipping department, accusing the vessel of contaminating the waters of the Persian Gulf.
It should be noted that the aforementioned chemical tanker (IMO / MMSI: 9232369/440172000) left the Jubail port in Saudi Arabia with a cargo of methanol and other chemicals on 3 January. He headed to the port of Fujairah, located in the province of the same name in the UAE on the coast of the Gulf of Oman. There were 20 crew members on board. On the way, the ship belonging to the South Korean company DM Shipping Co. was intercepted by ships of the IRGC Navy.
The detention of the vessel was reported by the mainstream media, emphasizing that the US Navy could not prevent this, after which there were suggestions that the incident could become a prologue to war. It is no secret that the situation in the Gulf region has been extremely tense in the past few months. At the same time, Washington has repeatedly threatened Tehran with war and declared its defense of freedom of navigation.
At the same time, the expert community recalled that there is a serious financial conflict between Tehran and Seoul. On accounts in banks in South Korea, $ 7 billion belonging to Iran is "stuck". This is money for oil and other products supplied from Iran to South Korea.
As for South Korea, the shipowner firmly denies that it harms the environment. They claim that the ship was in international waters and hope that the ship will soon be released and continue on its way. The official Seoul has already demanded the release of the chemical tanker and sent the South Korean Navy destroyer "Choiyeon" to the area, which is located in the region and is carrying out anti-piracy missions. The destroyer has a displacement of 4400 tons and has a special forces unit on board.