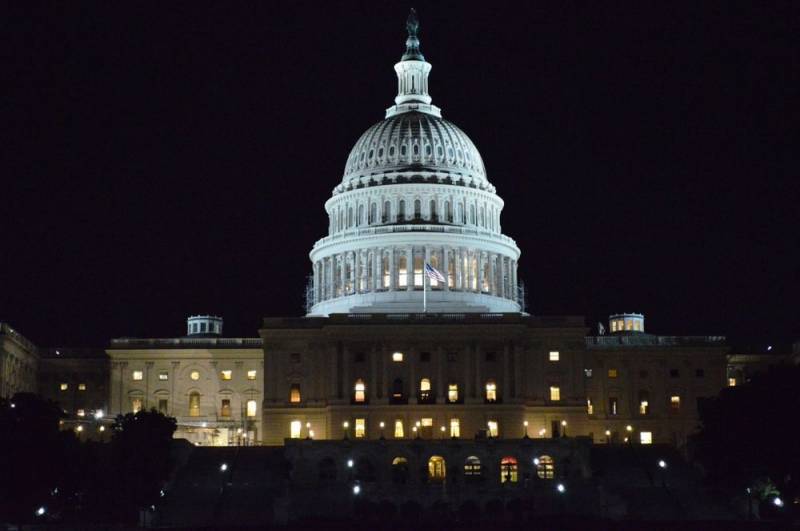 A significant number of American parliamentarians from among the representatives of the US Republican Party want to challenge the results of the presidential elections held in the country. They are going to do this during the approval of the voting results in the US Congress on January 6, 2021, the American television channel CNN reported.
Several Republican congressmen have informed reporters that 140 of their party members in the House of Representatives and a group of Republican senators in the Senate are preparing to make their attempt and are waiting for the specified date.
President Trump's Republican allies have no chance of changing the bottom line
- believe in CNN.
They will only be able to delay by a few hours Biden's inevitable confirmation of the new president by the electoral college.
- confident in CNN.
The channel noted that the head of the Republicans in the US Senate, Mitch McConnell, where the Republican Party has a majority, urges his fellow party members not to attempt to challenge the results of the last elections.
On January 6, a joint meeting of the upper and lower houses of the American parliament is planned, at which the results of the electoral college vote, held on December 14, are to be approved.
According to American law, parliamentarians have the right to oppose the approval of the election results in a particular state. An objection must be filed in writing by at least one representative from each house of the United States Congress. If such an objection arises, the joint session of both houses of parliament will be postponed. After that, each of the chambers will have to conduct a separate review and vote on what is stated in the protest. If one of the chambers does not agree with the above, the protest will be rejected.
The channel recalled that the Democratic Party of the United States has a solid majority in the House of Representatives and representatives of this political force will vote against any initiative that casts doubt on Biden's victory in the elections.