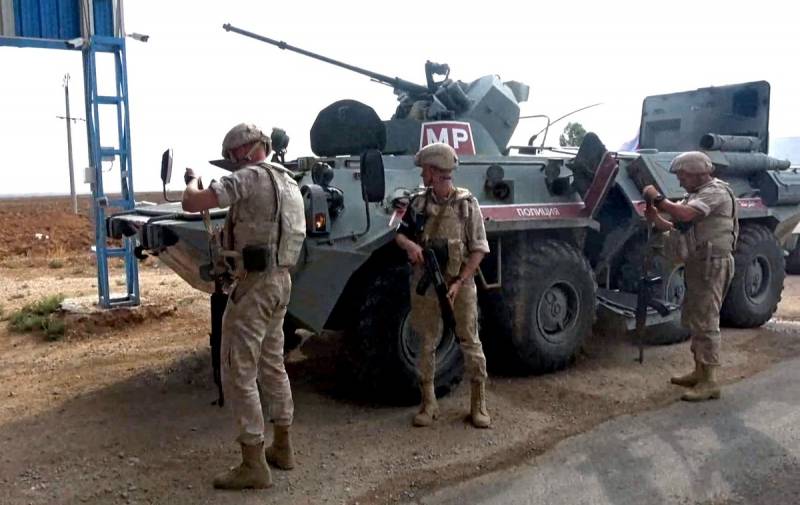 On New Year's Eve, January 1, 2021, an observation post of the Russian military police in the settlement of Tal-el-Samen (Tel Samaan), located in the Syrian province of Raqqa, was attacked by a group of militants of unknown origin. Six jihadists were involved in the attack, Kurdish internet publication Xeber24 reported.
First, the suicide bomber blew up a mined car in front of the "opornik", after which 5 of his colleagues tried to enter the territory of the Russian military facility. As a result of the ensuing battle, all terrorists were eliminated. At the same time, there are no killed among the Russians and no serious damage to the object has been caused.
According to the Arab media, some time after the incident, the terrorist group "Khuras al-Din" (an organization banned in Russia) took responsibility for the attack on the RF military establishment. However, the expert community has a reasonable distrust of this information, since this illegal armed group is located in the territory of Idlib and is not represented in the east and north of Syria.
According to Internet users, it is likely that after a while ISIS (an organization banned in Russia) will take responsibility for the above terrorist attack. It looks more logical anyway. If this does not happen, then it is necessary to find out how the Islamists "Khuras al-Din" (Guardians of Religion) could have ended up in the described area and on whom they rely there to carry out their activities.