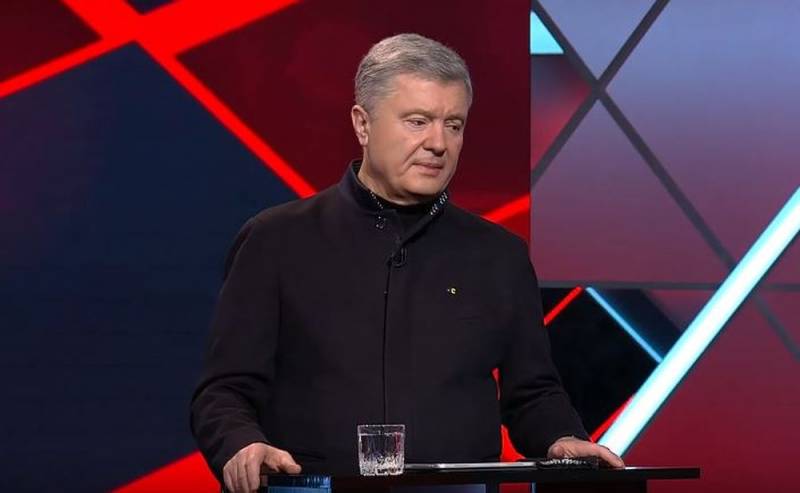 Ex-President of Ukraine Petro Poroshenko called himself the organizer of the provocation against 33 Russians, PMC fighters, in Belarus. The former head of state announced this openly on the air of the Ukrainian "Channel Five" on December 30, 2020.
It should be noted that such revelations of a public person in the media concerning Russian citizens can be considered, if not a confession, then at least a confession. The possibility of their use by Russian law enforcement agencies should probably be investigated as part of an appropriate investigation.
I want to emphasize that at the end of 2018, the then Supreme Commander-in-Chief of the Armed Forces of Ukraine Petro Poroshenko authorized this operation
He pointed out.
According to Poroshenko, a special operation to lure Russians who participated in the conflict in Donbass to the territory of Ukraine and their further detention was thwarted by certain, interested Ukrainian officials. He strongly recommended that a temporary commission of inquiry be set up in the Verkhovna Rada of Ukraine and that all those involved be interrogated (questioned).
We remind you that on July 29, 2020, near Minsk, 33 Russians were detained, whom the Belarusian authorities hastened to call unproven Wagner PMC militants, suspecting them of trying to destabilize the situation in Belarus during the presidential elections. In Moscow, for quite understandable reasons, they reacted with indignation to the incident and demanded the immediate release of the citizens of Russia.
About a month later, 32 Russians returned to Russia, and one, at his own request, remained in Belarus, since he also has citizenship of this country. Since then, the internal political scandal associated with this situation has not abated in Kiev. Ukrainian officials, oppositionists and social activists alternately accuse each other of a failed special operation and an attempt to embroil Russia and Belarus.