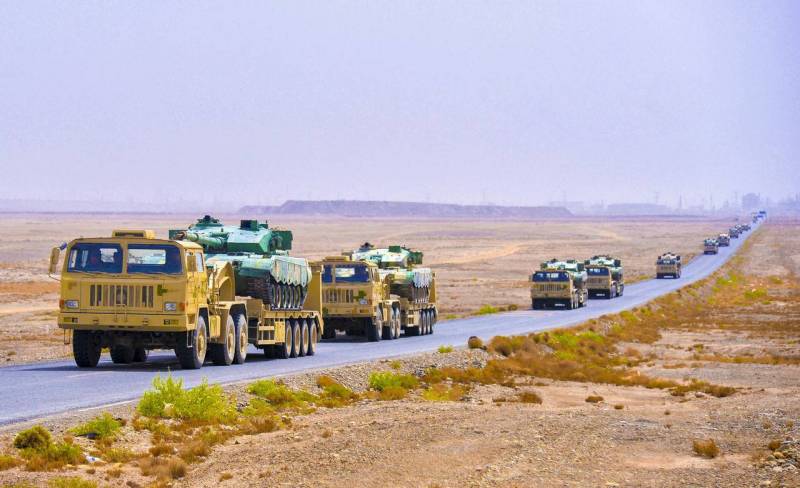 The situation in Southeast Asia is increasingly tense, and this is especially true of the difficult relations between India and China. If border conflicts between the two countries turn into real war, New Delhi could see the icky sides of its old ally, Moscow. In this case, the United States can support India, and Russia - China. The EurAsian Times writes that India may be disappointed in its former "partner and friend".
War could break out in two theaters of war - in the Himalayas (between India and the PRC) and in the South China Sea (between China and the US-led coalition of India, Australia, the United States and Japan - QUAD). Thus, India and China will probably fight on two fronts. But what position will Russia take?
Russia is skeptical about QUAD; it also initiated the cancellation of the Indo-Russian summit on December 23 for the first time in two decades. Probably, India, disillusioned with the Russian Federation, can become an ally of the USA, Israel and Saudi Arabia.
Russia, in turn, fears the establishment of a new geopolitical order with a particular emphasis on the United States, which "took" India from it after 70 years of friendship with that country. The Russian ambassador to New Delhi, Nikolai Kudashev, announced on December 22 of Russia's commitment to relations with Pakistan, noting that India had no cause for concern.
Unsurprisingly, the Kremlin will take into account the new geopolitical realities associated with the emergence of QUAD, which challenges both Russia and China, which serves to bring the two countries closer together. This is reflected, in particular, in the joint strategic airspace patrolling in the Asia-Pacific region, which should become a "routine". During one of these raids, four Chinese N-6K bombers and two Russian Tu-95s demonstrated their power in the Sea of ​​Japan and the East China Sea, without violating the airspace of other countries. According to the parties, these maneuvers were not directed against any state, but an obvious signal was addressed to the United States and its satellites, including India.
As part of the confrontation with the United States, Russia is increasingly cooperating with China, while New Delhi, in opposition to the Chinese, supports
policies
Washington.
Given this state of affairs, will Russia deliver to India the $ 400 billion S-5,43 missile systems promised to it next year to strengthen its borders? Time will tell.