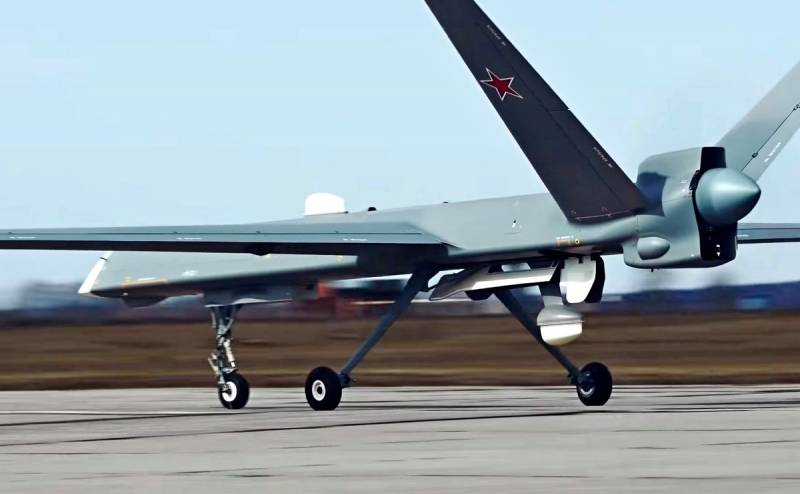 American experts from The War Zone magazine believe that the Russian Orion reconnaissance and strike drone is a direct analogue of the Turkish Bayraktar and the outdated American MQ-1 Predator.
According to the Americans, the Orions and Bayraktar TB2 have practically no competitors in their niche. However, Russia has organized a better system of selling and servicing its weapons than the Turks did, thanks to which Russian drones can become more widespread in the world. Turkish drones have proven themselves quite well during the recent military confrontation in Nagorno-Karabakh.
According to the experts of the American publication, such combat drones will become increasingly popular during military conflicts.
Agency RIA
News
citing sources in the Russian defense industry, reported on Monday, December 28, about the successful launch of guided small-sized missiles by Orion, as well as the use of guided gliding bombs by an unmanned vehicle. Earlier, the head of the Russian defense department Sergei Shoigu noted that such UAVs have already been transferred to service in the Russian Aerospace Forces.
The Orion UAV has been in development since 2011, it belongs to medium-altitude aircraft and can stay in the air for up to 1 day. The Orion's maximum take-off weight is about 1100 kg. The UAV can carry up to 250 kg of combat load.