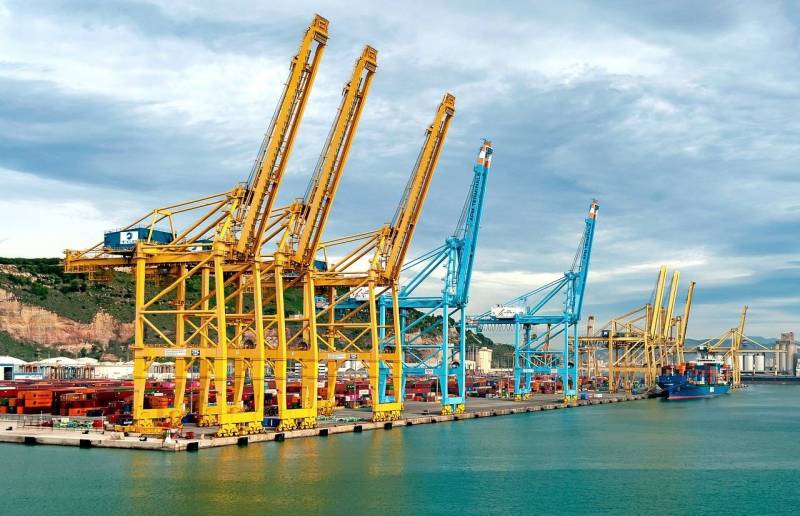 Even before the Maidan and the "Crimean Spring" of 2014, Ukraine could become close economic allies of China and receive from it $ 50 billion of long-term investments. However, the Americans did not like such prospects, and they staged a coup d'etat in Kiev. This opinion was expressed by the former deputy head of the GRU, in the present - opposition deputy Rinat Kuzmin.
According to Kuzmin, in 2013, the Yanukovych government conducted secret negotiations with Beijing, and if they were successfully completed, Ukraine would not need to cooperate with world banks, the IMF and the European Union. Certain agreements assumed Chinese investments in Ukrainian industry in the amount of about $ 50 billion, and without any onerous
political
conditions. In response to this and to prevent a closer rapprochement between Ukraine and China, the Americans initiated the organization of the Maidan.
That is why the Americans were so fussing about and sent grandfather McCain and Nuland with cookies to the Ukrainian Maidan, and also gave the command "face" to snipers
- Rinat Kuzmin believes.
According to the plans of Chinese investors, the financing was to go to the construction of an airport, a shipyard, a liquefied gas production base, an oil refinery and other industrial facilities, as well as to rent about 3 million hectares of land in the Dnipropetrovsk region. Ukraine could also become a major transport hub through which goods would go from China to Europe - now Russia is building both railways and highways bypassing Ukrainian territory, and Ukraine and its citizens do not receive anything.
In general, Ukraine finds itself in isolation and without money. Such a beggar, autonomous farm of the 16th century
- the expert concludes.