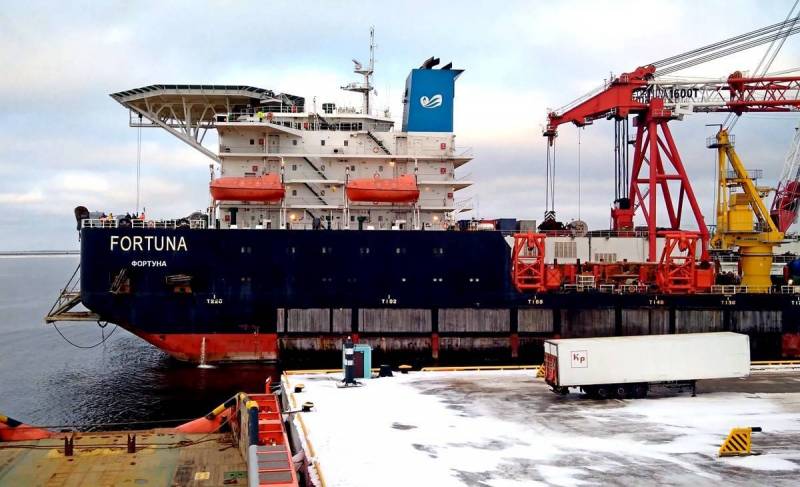 Work on the construction of the northern part of the Nord Stream 2 gas pipeline off the coast of Germany on a 2,6 km long section at a depth of about 30 m has been successfully completed, and the ships are temporarily diverging until the next stage begins in mid-January 2021. This was reported by DPA with reference to Nord Stream 2 AG.
In January, pipe-laying vessels will start work on two branches of the pipeline in
economic
zone of Denmark. The ships Fortuna, as well as the Baltic Researcher and Murman of the Russian Maritime Rescue Service will take part in the pipe-laying. A prohibition zone has been created 200 meters in each direction from the pipe laying.
The Fortuna barge, carrying out work in German waters, will leave for Wismar before the start of the new stage of pipe laying, the supply ships Umka and Katun and the security vessel Krebs Geo will spend this time in Kaliningrad and the German port of Mukran. The rescue ship Murman is still in German waters, checking the pipe-laying. A guard ship Antares maneuvers near it. In Mukran there is an icebreaker supplying the construction of the Baltic gas pipeline "Yuri Topchev".
Until the completion of the construction of the SP-2, it remains to lay about 150 km of pipes in the waters near Denmark and Germany. The largest construction site is located in the Danish economic zone - over 120 km, work there will begin on January 15, 2021.