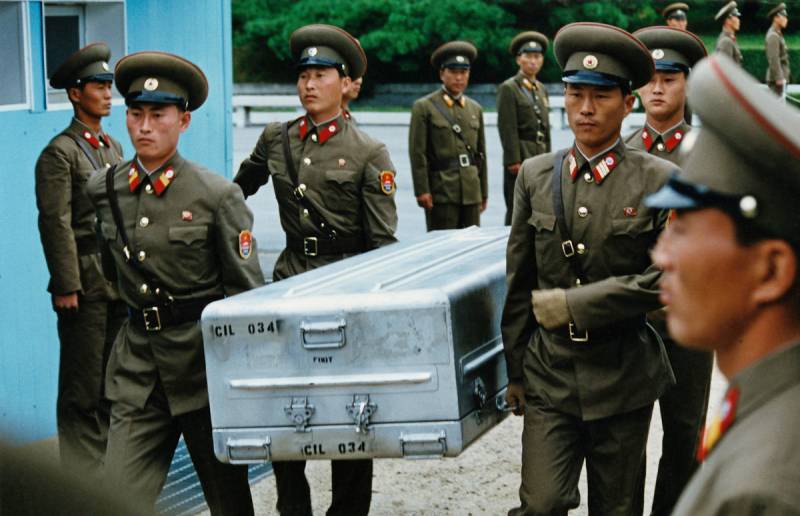 In an effort to stave off the outbreak of COVID-19, North Korea has almost completely cut itself off from its most important trading partner, China, causing
economic
difficulties in the country, writes the website of the Australian broadcasting corporation ABC.
Due to the sharp rise in food prices, Pyongyang is trying to maintain the weakening exchange rate of the national currency, without hesitation and extreme measures. The ABC report notes that several "currency dealers" who illegally exchanged North Korean won for US dollars have been arrested. And at least one of them was shot.
Earlier, the world media wrote about the extreme measures taken by the country's authorities to prevent the penetration of a pandemic. In particular, cross-border trade has been severely curtailed. First of all - with the PRC, which accounts for 90 to 95% of the total trade turnover of the North Korean economy.
It was argued that it was through the Sino-North Korean border, 1420 km long (for comparison with the Russian Federation, the DPRK shares only 39,4 km of common borders) there were flows of smuggled items, including US dollars, which are in demand among the wealthy part of the country's population. This class emerged in the course of the limited market reforms of the past decade, which allowed small-scale private enterprise and a partial departure from the planned economy.
In addition, American banknotes enter the country legally. In particular, with foreign tourists who visit the DPRK from time to time.
Although, according to eyewitnesses, the most popular and widespread foreign currency in the DPRK is still not the dollar, but the Chinese yuan, American banknotes are no longer something incredible, although they are still strictly prohibited by the authorities.
Earlier, foreign experts expressed doubt that any country, including such as the DPRK, can be completely closed from the coronavirus pandemic. In particular, it was pointed out that party officials, diplomats, seamen of the merchant fleet and other categories of citizens, one way or another, will be forced to cross the border, which carries certain risks.
In addition, there is such a large group as North Korean workers who work overseas. During the market reforms, businessmen from the DPRK have established extensive business and personal contacts with their colleagues from the Yanbian-Korean Autonomous Region of China.