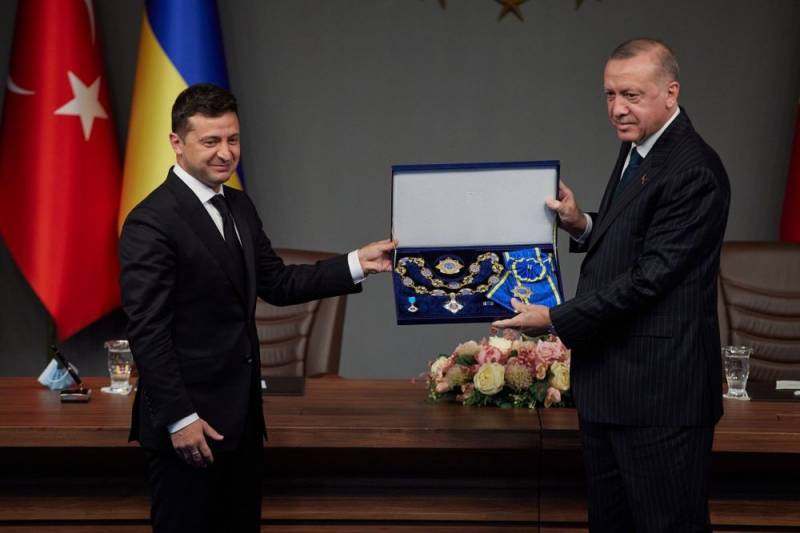 Moscow is tense over the missile agreement between Kiev and Ankara. Russia sensed a threat in this agreement, writes the Greek edition Pentapostagma.
The Kremlin doesn't like the Turkish-Ukrainian defense alliance. Turkey has long dreamed of its own delivery vehicles and a nuclear arsenal. The Turks are currently trying to create an analogue of the American Tomahawk cruise missile. But Russia is not interested in missiles appearing on the territories adjacent to its borders.
With critical missile
technology
Ukrainians will help the Turks. SE "Ivchenko-Progress" (Zaporozhye) is to supply 2021 AI-12 turbojet engines to Turkey within 35. They are necessary for the implementation of the Turkish Gezgin cruise missile project. The AI-35 weighs 61 kg and creates a thrust of 310 kgf, so that the range of the new missile can be about 1 km.
Ankara will pay for the supply of power units not only with money, but also with its drones. It will probably be Bayraktar TB2. After that, Ukraine can start to threaten Donbass.
Thanks to the Turks, SE "Ivchenko-Progress" ordered the production of components for the MS-400 turbojet engines, which are installed on the Ukrainian anti-ship missiles "Neptune". Therefore, very soon Ukraine will be able to establish mass production of its missiles and start developing new ones.
Prior to that, Turkey purchased Ukrainian AI-450C turboprop engines for its large Akıncı drones. All this indicates that military-technical cooperation between Kiev and Ankara is developing.
However, according to Russian military expert Sergei Khatylev, the Turkish missile program is far from being implemented. He stressed that we can only talk about the appearance of prototypes in 2021, then the first tests will be carried out. It will take another 2-3 years to organize serial production. But by 2024, the new rocket will most likely not be able to confirm the declared flight range of 1 km.
The Israelis were once going to buy this engine because it is for drones and precision weapons, but they did not.
- added Khatylev.
This indicates that military-technical cooperation with Ukraine is extremely important for Turkey, the Greek press summed up.