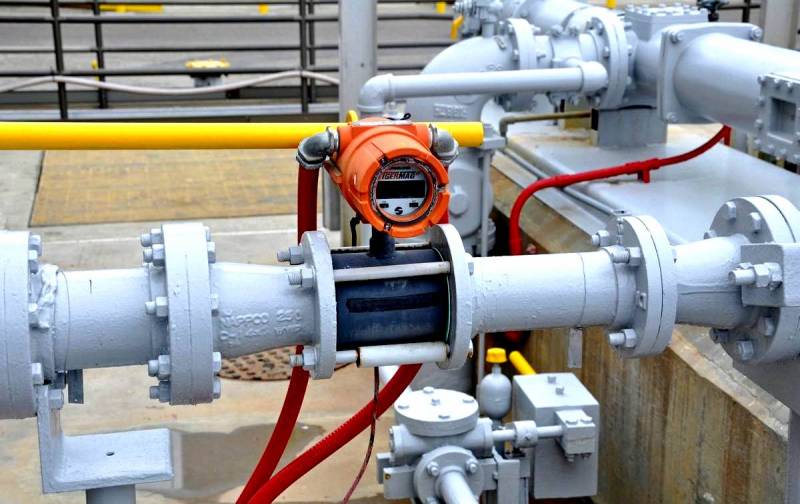 The era of abnormally low prices for hydrocarbons is over. The cost of liquefied natural gas in Asian markets has jumped sixfold since the start of the coronavirus pandemic last spring. The "invisible hand" immediately pulled LNG from Europe to Asia, threatening to leave Ukraine without fuel in winter. How did it happen?
In May, per 34 cubic meters of "blue fuel" at European hubs they gave 220 dollars, which created huge problems not only for our Gazprom with its pipelines, but also to a much greater extent for LNG producers. The reason is clear: due to coronavirus restrictions, the volume of demand fell sharply, which naturally led to a decrease in business activity, production and consumption of raw materials. Today at the Dutch TTF site a thousand cubic meters are already worth XNUMX dollars. This is a real record for the past year and a half. But there is nothing to be particularly happy about, since gas from Europe flows to Asia right before our eyes.
The fact is that in Asian markets, where there is no developed pipeline infrastructure, as in the Old World, the price of LNG has become even higher. In South Korea and Japan, which is the world's largest importer of it, a cubic meter of LNG has risen six times compared to the level of the collapse last spring. China is a little behind, where LNG has quadrupled in price. The consumption of "blue fuel" is also growing in India. It is not surprising that it is more profitable for exporters to drive tankers there, but why suddenly there was not enough gas for everyone? The fact that, instead of an overabundance of raw materials, it was suddenly in short supply was influenced by a combination of several factors:
At first
, Asian
economy
became the first to recover after the spring-summer lockdown. The locomotive here is traditionally China, which has drawn far-reaching conclusions from the pandemic. Beijing has adopted a new strategy that should ensure the adaptation of the Celestial Empire to difficult epidemiological conditions. It was named "Liuwen-lubao" ("12 factors of guarantee and stability") and is dedicated to ensuring employment, preventing hunger, reducing welfare and unemployment, financial stability, industrial relations, investment and foreign trade. The result was a dynamic recovery in the PRC, which is pulling the entire Asia-Pacific region with it.
Secondly
Apparently, the winter of 2020-2021 will not be abnormally warm. Frosts have come to both Europe and Asia, which has led to an increase in energy consumption.
Thirdly
, the market over the past six months has formed a certain shortage of LNG, as its producers have reduced volumes, not wanting to work at a loss, and also paused new projects to expand capacity. Taken together, this led to the fact that natural gas suddenly became less than necessary, and its price rose sharply. Tankers with LNG went to Asian terminals, where it is more expensive, and the Europeans were forced to uncork their underground storage facilities. Capitalism.
This situation immediately backfired on Ukraine, which stopped buying gas from Russia directly, trying to integrate into an unfriendly European family. It turned out that Poland, Slovakia and Hungary no longer have "extra" gas for Independent, which they resold to her at a premium, they need it more themselves. Now Kiev has been forced to get into its underground storage facilities, where the level of reserves has rapidly declined from 31 billion cubic meters to 24,8. And winter has just begun.
If everything continues in the same spirit, it is possible that Ukraine will have to bow to Gazprom in order to resume buying gas from Russia directly, without any of these fake "reverses".