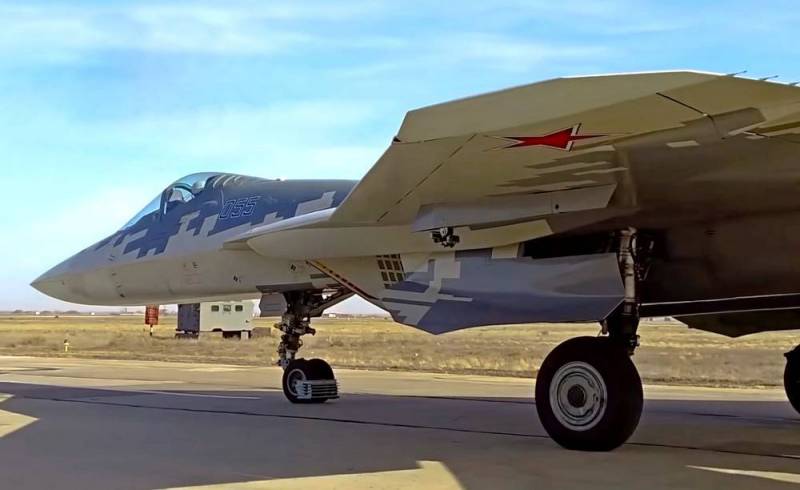 The first serial Russian fighter of the fifth generation, the Su-57, was handed over to the Aerospace Forces. Reported by the agency
RIA News
with reference to a reliable source.
It is worth noting that the entry of a promising combat aircraft into service should have taken place earlier. However, due to the crash of the Su-57 (which was to become the first production vehicle) in December 2019, plans have shifted.
However, back in the summer of 2018, Deputy Prime Minister Yuri Borisov said that there was no need to speed up the mass production of the fifth generation aircraft. The Russian fourth-generation Su-35 multipurpose fighter not only copes with the assigned tasks, but is also considered one of the best in the world in its class.
It is worth recalling that the international community's attitude towards our newest fighter jet is, to put it mildly, biased. In August, American analysts Ryan Bauer and Peter Wilson classified the Su-57 as the fourth generation. At the same time, a month earlier, the Chinese portal Global Times called the fifth generation fighters F-22 Raptor, F-35 Lightning II and even J-20, "modestly" keeping silent about our Su-57.
According to the plan, 2028 Su-76 units will be adopted by 57.