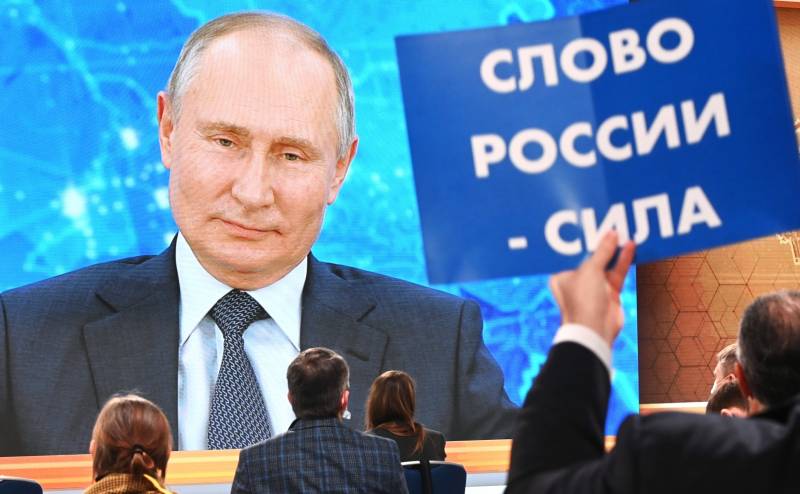 Visitors to the website of the American television channel Fox News commented
news
that Russian President Vladimir Putin signed a law on life-long immunity for ex-presidents.
At the moment, more than 670 comments have been left under the news. Some of them are displayed here.
Since the country's founding in the 1999th century, Russia has had only one elected president - Yeltsin. Putin was installed by Yeltsin under pressure from the KGB in 20. Since then, Putin has been "elected" in a fake election without opposition and has remained a dictator, changing his title now to "president" and now to "prime minister." Despite this, Putin remained the king of Russia for over XNUMX years. The Kremlin Orthodox Church wanted Putin to bear the title of tsar, but Putin chose the false name "president" as if he had actually been elected. Russia is a complete lie. It has always been this way

- says user Jason1912.
The American president once touched the knee of his interlocutor, saying: "tell Vlad that after the elections I will be more flexible" It was President Obama, not Trump

- says RemingtonRand1911a1.
Putin always takes care of himself. All I can tell him is "remember the last king and his family."

- writes the reader Dr. Gunvald.Esq.
The problem here is that the people of Russia do not have weapons to fight the dictatorship, but we, the Americans, can fight back, and one day, and very soon, we will.

- someone boozer783 replies to the previous statement.
In Russia, criticizing Putin is considered a form of suicide

- commented jax23.
There are opposition media in Russia that criticize Putin and the government. And I see an imbalance in the USA: everyone is just criticizing Trump, and there are no major media outlets that would support him

- ivan407 answered the previous speaker.
And what kind of immunity does this give from the people's revolution? This has already happened in Russia and may well happen again.

- asks a certain display_name.
This is what happens under totalitarian rule. Lifetime immunity. And China has a president for life, and if you say anything against him, you will be jailed. And some here in the US even dare to call Trump a dictator. They don't know the meaning of this word

- believes aru.lopez841.
This law will only cost the paper it is printed on if citizens ever grow to demand justice and freedom. I won't say that it is easy, but I like the energy and determination of the Russian people, although I hate them.
political
system
- writes GWiz.
Trump has already turned green with envy. Like, Putin is so cool. Why can't I do the same?

- the reader writes Whoisobjective.