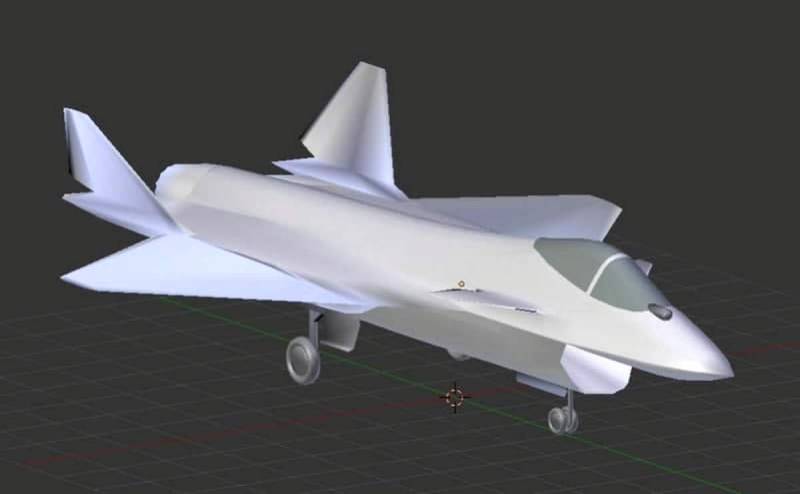 During an interview with the Deputy Prime Minister of Russia for the defense industry Yuri Borisov to RBC correspondents, a model of a new single-engine fighter accidentally fell into the frame of operators. The head of Rostec Sergey Chemezov spoke about the development of such a combat aircraft at the beginning of December.
As conceived by Russian designers, the new combat aircraft should include the possibility of unmanned control. At the same time, Chemezov noted that the corporation has not yet received an order from the defense department for the development of such a fighter, but Rostec is confident in the feasibility of creating such an aircraft, the project of which can also be implemented with the help of foreign partners with further plans to sell the fighter in foreign markets.
From an interview with Yuri Borisov, Deputy Prime Minister of the Russian Federation for the Defense Industry.

Thanks for the tip @ charly0153

URL: https://t.co/KtFCXZ1jmn pic.twitter.com/rEBNkWNQ70

- SwankyStas (@StasSwanky) December 22, 2020
Three years ago, the Minister of Industry and Trade of the Russian Federation Denis Manturov spoke about the plans to develop a light single-engine fighter of the fifth generation. According to the head of the United Aircraft Corporation (UAC) Yuri Slyusar, Sukhoi Corporation and RSK MiG will participate in the project.
According to the executive director of JSC UEC-Klimov, Alexander Vatagin, the Russian military-industrial complex may resume the production program for light jet fighters, the engine for which can be created on the basis of the existing RD-33. The Air Force of the Russian Federation refused to create such a combat aircraft in the 90s of the last century - then the Su-17M, MiG-23 and MiG-27 were in service in various modifications.