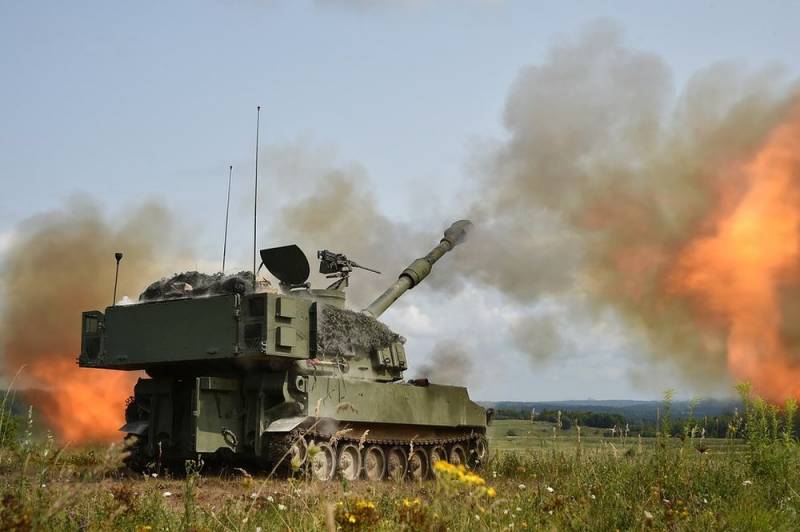 The details of the Project Convergence have been revealed. After that, it became clear how the United States is going to destroy targets around the world in a matter of seconds, writes the Ukrainian portal Defense Express.
The US military from the command of the future (Army Futures Command), after a six-week exercise conducted in the fall of 2020 at the Yuma training ground in Arizona, said that it used to take 20 minutes from the moment a target was detected to a shot, but now it is only 20 seconds.
Time itself is turning into a weapon
- say the military, who, during the Project Convergence exercise, tested the technical capabilities for transforming the combat space and its transition to a new quality.
For this, three technological innovations were involved. First, these are the satellites that took detailed photographs of the battlefield. Secondly, it is an experimental ground station with an artificial intelligence (AI) system, which processes data and issues target designation. Third, tactical communications satellites, transmitting information directly to the desired weapon system.
The past exercise marked the beginning of a large-scale retraining of the US Army. Soldiers rehearsed dozens of scenarios using various weapons and equipment, including AI systems.
Simplified, everything looked like this. The first group of satellites transmitted images of the battlefield to the TITAN ground station, after which the Prometheus AI system processed the photographs, detected targets and issued target designations. Through another group of satellites, through a secure communication channel, the information came to the desired form
equipment
, an entire unit or an individual shooter who fired a shot at a target.
Target designation data is integrated into the tactical software application Tactical Assault Kit. During the exercise, 350 of the above-described training battles were carried out, the publication summed up.