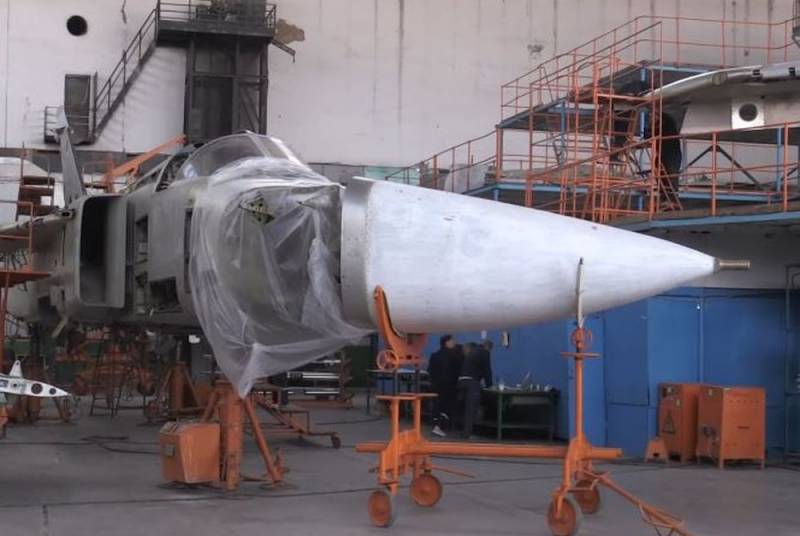 The existing aircraft repair enterprises in Ukraine should be redesigned. Otherwise, they will cease to exist in the foreseeable future. Taras Chmut, 28-year-old co-host of the aforementioned Internet site, said this on the air of the Militarny Portal YouTube channel.
He noted that Ukrainian aircraft repairmen have few prospects. The factories are awaiting bankruptcy and closure as the era of Soviet aircraft operation in Ukraine comes to an end. To survive, enterprises need to forget about government assistance in the form of orders and start independent advancement to Western markets.
Most of the aircraft repair enterprises: MiGremont, Odessa Aviaremservice, Lviv, NARP Nikolaev, Chuguev - either redesigned for other types of work or disappear. These are such realities
- Chmut is sure.
In his opinion, it would be nice if one of the enterprises was still kept for the repair and maintenance of aircraft that will appear in the Ukrainian Air Force after the reform.
One is enough for us. We do not need to repair 50 aircraft a year, it will probably be up to a dozen, some routine maintenance
- Chmut specified.
He believes that Ukrainian aircraft repairmen may try to obtain certain certificates for servicing Western civil aircraft. After that, no one will prevent them from switching to work with the products of Boeing and Airbus, starting to make money.
But this also requires a serious investment of efforts and, first of all, the desires of the enterprises themselves. And enterprises are waiting for the state to come with a MiG-29, pay a lot of money, get a crude, crooked plane, as we are used to.
- summed up Chmut, without explaining why Boeing and Airbus give their money to someone.
Note that if the prophesied "young talent of the nation" comes true, then in the near future Ukraine will not be able to independently repair fighters and helicopters. And it doesn't matter whose they will be: Soviet, European, American, Russian or Chinese. Ukraine runs the risk of losing an entire industry.
It should be added that Chmut became a co-founder of the little-known "Militar portal" in 2008, when he was only 16 years old. In 2015, he took part in the ATO in Donbas, after which he was proclaimed a "military expert". He recently became head of the Come Back Alive charity fund, which specializes in helping the Ukrainian military.