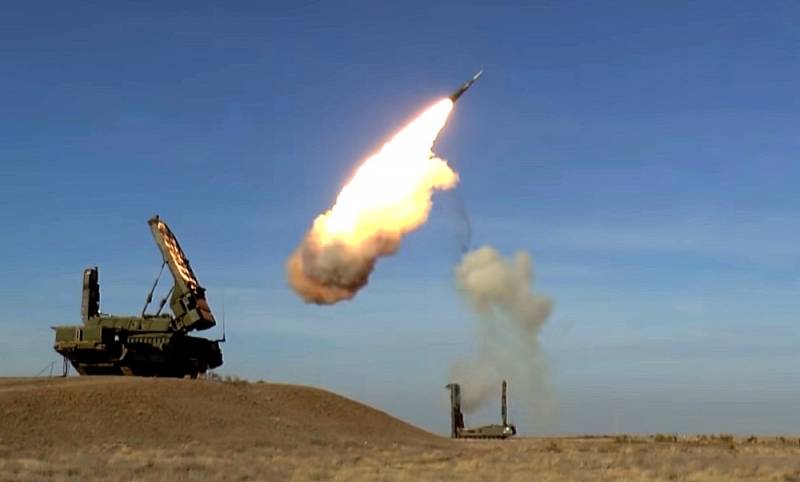 Russia's activity in the Far East worries Japan and the United States. In December 2020, Moscow deployed the S-300V4 air defense system on the Kuriles, and before that
posted
there are T-72B3 tanks. To resist the Americans, the Russians are rearming and building up military-technical cooperation with the Chinese, writes the Japanese edition of Nikkei Asia.
In the region, there are already large territorial differences between the countries in the waters of the South China Sea. Therefore, the demonstration of military muscles by Moscow will only exacerbate the situation and become a challenge for the administration of the new US President Joe Biden.
Tokyo reacted nervously to the appearance of Russian air defense systems on the island of Iturup (Etorofu), which is part of the "northern territories". The Russians immediately received a strong protest. But Moscow openly ignored him.
In September, Russian Defense Minister Sergei Shoigu said that by the end of 2020, more than 500 units of a new and modernized Russian Armed Forces will arrive in the Russian Armed Forces in the Far East.
equipment
... He stressed that the department will continue to strengthen important areas and areas to counter various threats.
According to the Eastern Military District, since 2016, Russian troops in the Far East have received 3700 weapons, including missiles, tanks, aircraft and other systems. In 2018, the Ministry of Defense of the Russian Federation pledged to replenish the Pacific Fleet with 2027 new ships and vessels by 70, of which 15 should be operational by the end of 2020.
Experts are confident that Russia's actions are dictated primarily by concerns that are associated with a possible confrontation with the United States and its allies in the AP region. The Russians have deployed missiles on the Kuril Islands, which are not intended for attack, but for defense. This is a preventive measure, i.e. reaction to the announcement of the deployment of US missiles in Japan.
Russia is trying to get ahead of US actions to deploy missiles in Japan that can potentially reach its territory
- said the retired general Yoshinaga Hayashi.
Moreover, the Russians are not afraid of the Chinese, they are not waiting for an invasion from the "Celestial Empire", but they are preparing to repel the US-Japanese aggression.
It was the prospect of the appearance of US missiles that pushed Russia to active military preparations. Moscow's concern stems from Tokyo's desire to acquire an American missile defense system Aegis Ashore, which can be used as an offensive system. Therefore, it is not surprising that the Russians are turning the Kuril Islands into a full-fledged fortified area, summed up the media from Japan.