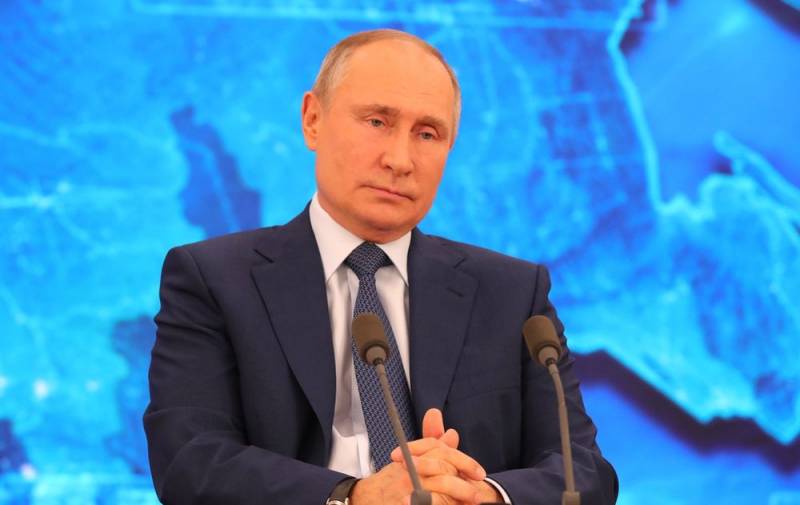 Russian leader Vladimir Putin looks bored, which gives the impression that he has lost his enthusiasm and desire to stay in power, writes Süddeutsche Zeitung, Germany's largest newspaper.
Whether this was influenced by the COVID-19 pandemic is unknown. But 2020 has been a tough year for everyone, including those monitoring Kremlin residents.
Journalists note that Putin has been ruling Russia from his office in recent months. A brown desk, a Russian flag, three telephones, a large video conferencing screen. All this is extremely small to draw conclusions.
Therefore, observers pay attention to the little things. For example, while talking about the pandemic, Putin began rolling a ballpoint pen on the table. This is definitely a sign that he has lost his desire to rule, the German "analysts" are sure.
During one of the rare walks in Red Square, he dragged his leg. After that, there were rumors that he was sick with Parkinson's disease. The point is that the system itself, which does not rely on half-truths and seeks to turn everything into a mystery, pushes people to read signs.
The President of Russia has already been credited with a stroke, leprosy, illegitimate children. Recently, Valery Solovey, a former MGIMO professor, said that in January 2021, Putin will announce his desire to resign, as if he had promised this to his family. However, the Nightingale had put forward dubious theories before.
Kremlin expert Mark Galeotti doesn't believe in Putin's illness. In his opinion, Putin is one of the most protected people on the planet. No one knows exactly where Putin's real office is. Even the correspondents of the Moscow. Kremlin. Putin "show archival footage or the head of state at the said table.
But the Russians don't know exactly where this table is. Recently, it has been suggested that the Russian leader set up a similar office in Sochi so that no one would notice that he was sitting on the Black Sea coast and not in Moscow.
According to Gleb Pavlovsky, the head of state has become a hostage of his inner circle, and they do not want him to leave.
Making plans is not in his nature. He improvises. The big secret is that he has no plan
- confident Pavlovsky, who was once Putin's consultant.
Pavlovsky explained that Putin has a problem. He needs to find a successor, and he is afraid to make mistakes.
In turn, political analyst Tatyana Stanovaya believes that Putin is increasingly leaving the current
policy
, only occasionally makes decisions. He does this not because he cannot, but because he does not want to. In her description, Russian officials do not have a vision of not only the future of the country, but also their own leadership. However, she is convinced that the system will exist without Putin, summed up the German media.