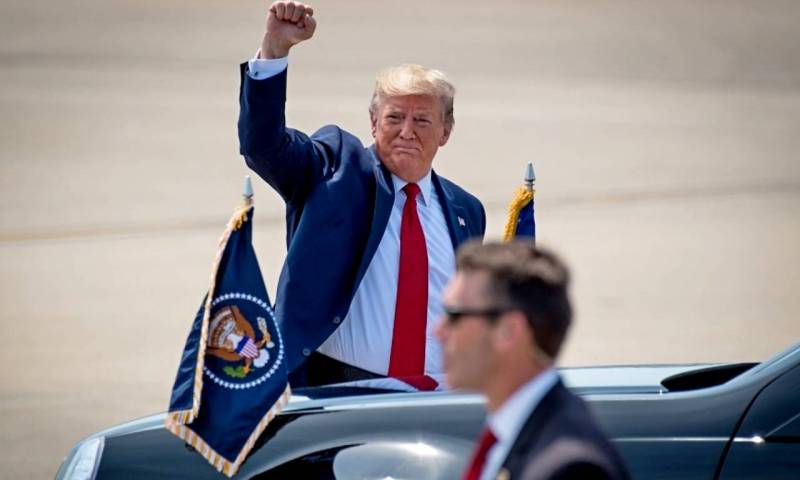 On Monday, December 14, the American electoral college is due to vote and approve the results of the US presidential campaign. Democrat Joseph Biden should receive 306 votes, Donald Trump - 232 votes. Although most are confident in Joe Biden's victory, Trump is not giving up, and during the campaign to oust Biden that has already begun, he began to flood the courts with allegations of illegal actions by Democrats during the elections.
Republicans file many lawsuits, but they lack real evidence of fraud on the part of Democrats, although this does not stop Trump supporters from flooding the courts with new litigation. For example, Texas Attorney General Ken Paxton filed a lawsuit with the Supreme Court against Michigan, Wisconsin, Pennsylvania and Georgia. These states have a total of 62 electors, and a change in campaign results in at least half of them would tip the balance in Trump's favor. However, the claim was dismissed.
Yuri Rogulev, director of the Franklin Roosevelt Foundation for the Study of the United States (MSU), believes that Donald Trump's actions are guided by more distant goals than just staying in the White House for another four years. First of all, Trump is trying to take revenge on the Democrats for their disdain for him throughout his presidency.
Even before his election, Hillary Clinton and Barack Obama did not accept him as an equal opponent in the elections.
- the expert believes - his words are quoted
"News"
.
Trump is also driven by a desire to prove that Biden took the top position in the state through manipulation and falsification, and his rule will be illegitimate.
In fact, everything that happens is the beginning of the campaign to remove the elected US President in 2024
- emphasizes Rogulev.
According to Valery Garbuzov, head of the Institute of the USA and Canada of the Russian Academy of Sciences, the main reason for Trump's reluctance to yield to Biden is the republican's impulsiveness. His claims are rejected, he talks about the theft of his victory, but at the same time Trump ordered to transfer the affairs to Biden, which is not compatible with each other.
Trump will not give up, he will remind of himself after the transfer of power. Will do
political
life is rich and interesting
- considers Garbuzov.