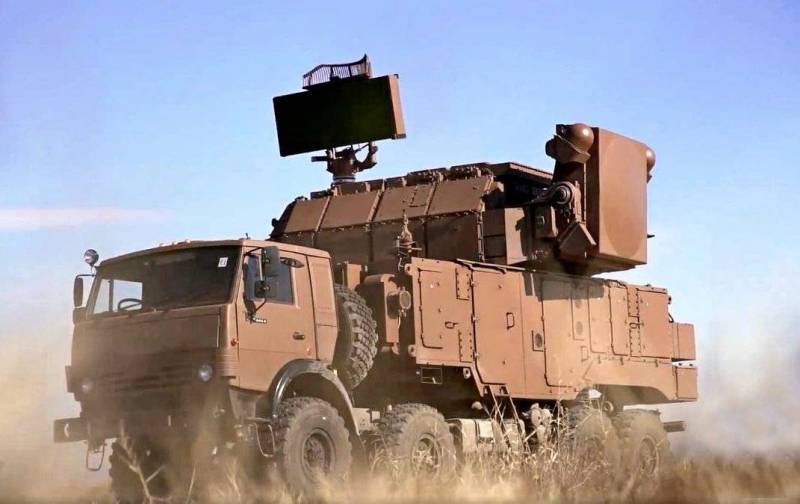 In the first couple of weeks of the war in Karabakh, the Armenian armed forces lost four of the six Tor-M2KM anti-aircraft missile systems supplied to Yerevan by Moscow. Half of the entire air defense of Artsakh was disabled in the first quarter of an hour on September 27. Samvel Babayan, former secretary of the NKR Security Council, announced this.
Of the six Buk air defense systems, only one was operational. In addition, at the very beginning of the Nagorno-Karabakh conflict, Azerbaijani forces destroyed 10 Osa air defense systems, as well as one S-300 air defense system.
According to Babayan, at the beginning of the fighting, about 70 percent of the officers of the Armenian armed forces were not in their places, and there is evidence of cases of flight from the battlefield. All this testifies to the deplorable state of affairs in the army of the unrecognized republic for the last ten years.
Everyone who has been chiefs of staff, ministers, commanders-in-chief over the past 10 years - everyone is responsible, you need to open a case of high treason and investigate them. The war is not lost by the soldier, not by the people, the leadership is losing the war
- Samvel Babayan notes with bitterness.
The former secretary of the Security Council of Karabakh also said that at the state level no support was provided to the head of the republic's defense department, Jalal Harutyunyan. Among the participants in sabotage groups and officers, there was talk that "this is not our war, and we lost it anyway" - again, such cases need to be investigated.
While about 20 thousand people took part in the first military confrontation in Karabakh, 8 thousand mobilized people took part in this conflict, of which 3 thousand were absent, "sitting in Armenia."
There was no weapon. Air defense at zero. There were 6 TORs (SAM "Tor-M2KM"), of which 4 were destroyed in the first 15 days. They can provide a maximum of 45 km. Out of 6 Buk installations - 5 were inoperative, a repair team was awaiting from Moscow to get it into operation by the 10th
- states Babayan.
In his opinion, it is no longer necessary to sign any agreements with Baku, and all efforts should be concentrated on building the armed forces.