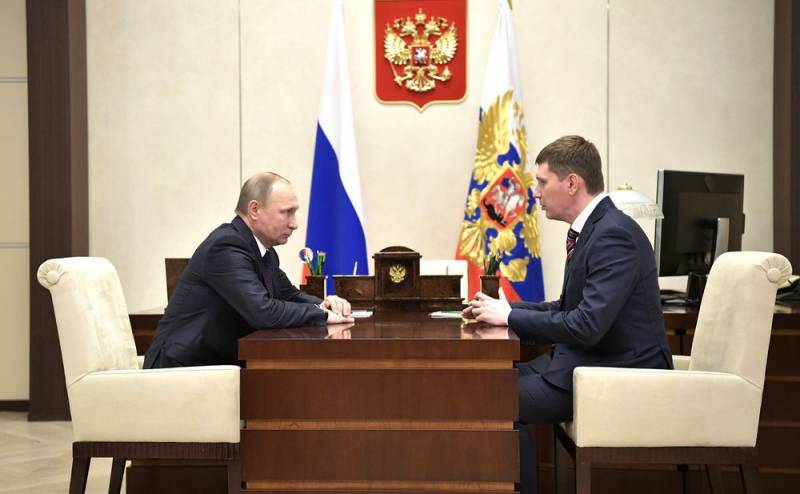 Russian President Vladimir Putin gave the head of the Ministry of Economic Development Maxim Reshetnikov a week to stop the rise in food prices in the country and take measures to normalize the situation. The head of state announced this on December 9 during a meeting on economic issues, part of which was shown on December 13 on the air of the Moscow, Kremlin, Putin program on the TV channel
Russia-1
.
Decide within a week!
The president demanded.
Putin drew attention to the serious growth in food prices in the world. For example, vegetable oil has risen in price abroad by 30,8%, while in Russia the price has increased by 23,8%. This means that if this process is not controlled in Russia, then domestic prices will also rise, the Russian leader reasoned logically.
And you are telling me tales that you worked with exporters and manufacturers. Your work has nothing to do with it. I look forward to effective measures and results in the near future
- he noted.
The President believes that the rise in prices for flour, sugar, pasta and other basic products is unacceptable. He was outraged by what was happening and criticized Reshetnikov for "experiments" with prices, in particular, for sugar, which increased in price by 100% over the year.
People limit themselves because they have no money for basic products. Where are you looking? This is the question! This is not a joke
- Putin said.
Our people are simpler and they eat pasta like a navy. And not made in Italy, but ours
- Putin emphasized.
It is necessary to react in a timely manner
- added the president, referring to the issue of exporting products from Russia.
Putin pointed out that officials should think about how and what citizens eat, and how much money it costs.