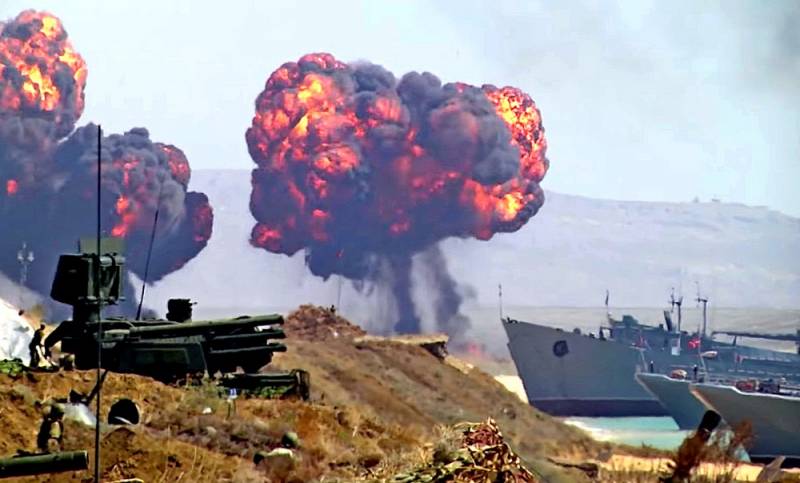 Russia is currently waging a "new" or "fourth generation" war. Moscow abandoned the Soviet tactics of "deep operations", rightly considering it an anachronism, writes the American edition of The National Interest.
The doctrine is laid out in a 61-page document (manual) prepared by the U.S. Asymmetric Warfare Group in 2017. Most of the material is made up of observations of the hostilities in Ukraine, but the experience of Syria is reflected there to a lesser extent. But the secrets of Russia's military power are well understood.
The basis of the operational level for the Russians is the brigade. But the base unit is the battalion tactical group. They are created to perform certain tasks. In fact, this is the strengthening of a specific unit by giving it additional forces and resources from among those not provided for by the organizational and staff structure, but necessary to complete the assignment. For example, motorized rifle, mechanized, tank, airborne, reconnaissance units are reinforced by units of other branches of the armed forces and special forces (engineer-sapper, electronic warfare, RChBZ, artillery).
Russians are actively using local armed formations and PMCs. They borrowed this experience from the West. They train proxies and provide them
machinery
... This avoids the use of regular troops and enables Moscow to assert that it is not a party to the conflict.
In addition, Russia has invested huge amounts of money in the infrastructure of information warfare. Now Moscow uses hundreds of hackers, Internet trolls and misinforms the public with minimal risk to itself. This activity helps Russians to create favorable public opinion for themselves in the world.
Russians are very fond of artillery - the "god of war". They try to keep the enemy at arm's length. They have an incredible number of different artillery systems, cannon and rocket.
Moscow is also actively investing in the creation of sniper units. The Russian-designed T-5000 rifle has already appeared in their arsenal.
Unlike the West, Russians do not rely on air superiority. Therefore, they have a large number of various air defense systems. Starting from simple MANPADS and ending with anti-satellite air defense systems.
Moscow pays great attention to high-precision ballistic missiles, such as the Iskander OTRK. They will "work out" on the rear of the enemy, destroying his airfields and various military facilities.
The Russians attach great importance to the development of electronic warfare and electronic warfare equipment. Now they can spy, give false information, block communications or adjust fire on the enemy. But powerful means of electronic warfare and REP are very expensive, so Moscow cannot afford to have the required amount.
It is important not to overestimate the strength of the enemy, as well as underestimate them. This document allows one to grope for the weaknesses of the Russians. Awareness should be the key to winning a war or, more importantly, can help prevent it, the US-based publication concluded.