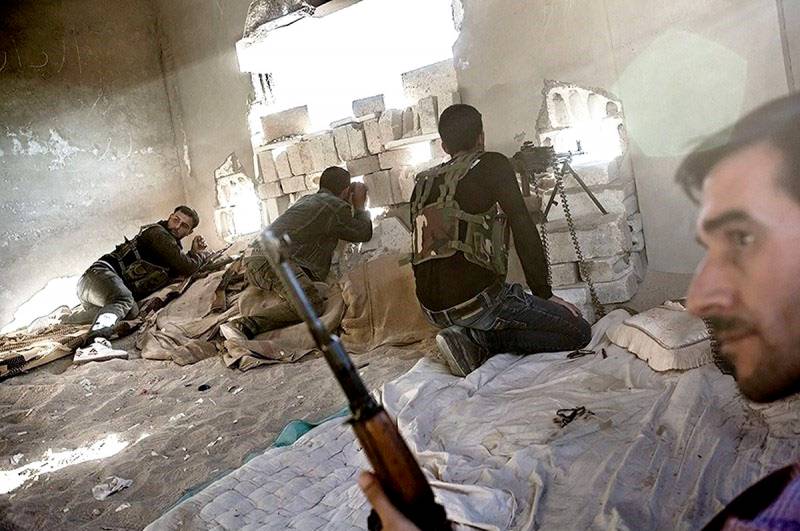 Ankara and Baku deny the use of hired servicemen from Syria during the offensive on Armenian positions during the war in Nagorno-Karabakh. However, four fighters from the SAR spoke in an interview with the BBC about their participation in the battles and about the horror they experienced being on the battlefield and risking their lives every second. Writes about this on the website of the publication
political
columnist Ed Butler.
One of these Syrian "soldiers of fortune" told Butler that he and a friend were promised to pay $ 2 each for simple "work" at checkpoints in Azerbaijan as peacekeepers on the border. The mercenaries went to Karabakh through the pro-Turkish Syrian Free Army.
According to experts, up to two thousand hired soldiers on military transport planes of Turkey went to NKR through Syria. The Syrians were promised good money for easy service, but soon they found themselves in the crucible of a bloody conflict, in which it was not so easy to survive. According to the British, fighters from Syria were sent to the front line. They saw the wounds and deaths of their comrades everywhere, many were paralyzed by fear.
I see it every day. As for me, I sit and cry, even now. I don't know how I survived this war
- said one of the Syrian militants.
According to the American military expert Michael Kofman, the purpose of Baku was to use mercenaries from the SAR to minimize casualties among Azerbaijani soldiers. According to SOHR estimates, a total of 2580 mercenaries from Syria were sent to Nagorno-Karabakh, 293 of whom were killed.