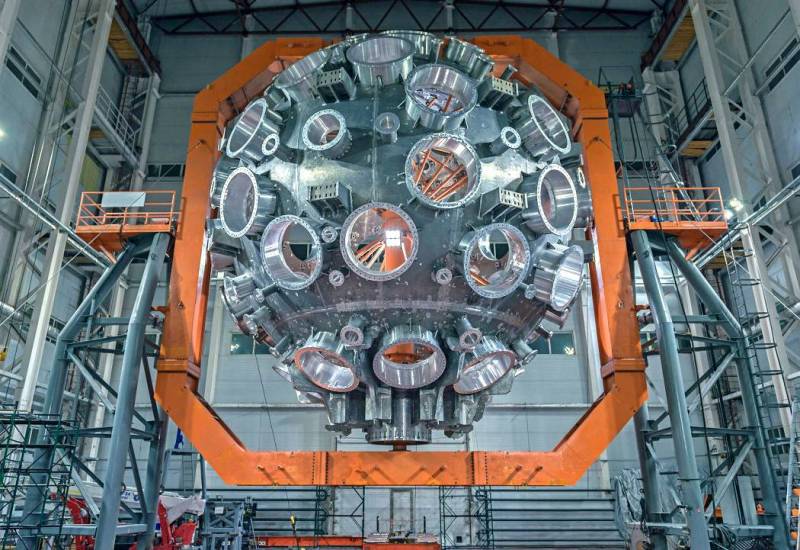 Specialists from RFNC-VNIIEF (Sarov) launched the first module of the world's most powerful laser. The installation called UFL-2M will be used by Russian scientists to study matter in extreme conditions, as well as conduct experiments on controlled inertial thermonuclear fusion.
Academician Sergei Garanin, Director for Laser Systems at VNIIEF, spoke about the importance of this domestic development during a video conference. According to the scientist, UFL-2M will become indispensable for the creation of new types of Russian nuclear weapons in the context of a ban on field tests. Also, this installation will allow researchers to get closer to understanding the processes occurring in stars, as well as explore the possibilities of creating new energy sources.
It should be noted that the Russian UFL-2M will become the most powerful laser system put into operation and planned for construction. Thus, a domestic installation will be able to supply one and a half times more pulsed energy to a thermonuclear target than the American NIF system.
According to Sergei Garanin, today all the systems that ensure the operation of the channels of the laser installation are ready. The first module of 8 channels has already been launched. Scientists will start research from early next year.