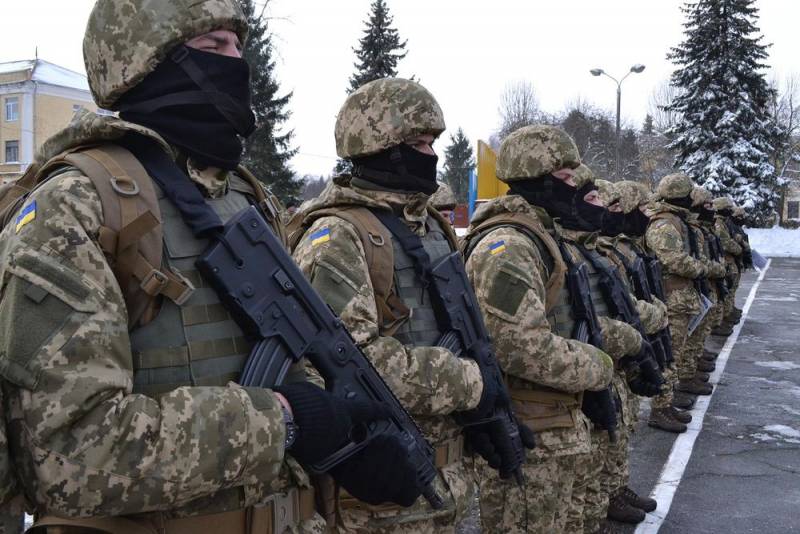 Relations between Ukraine and Hungary continue to heat up. It got to the point that the leader of the openly Nazi "Right Sector" (an organization banned in Russia) Dmitry Yarosh accused the Hungarians of nationalism and called them "the heirs of pre-Hitler Hungary." He wrote about this on his Facebook, Ukrainian media report.
Yarosh noted that his father, a "conscript" of the Soviet Army, participated in the "suppression of the counterrevolutionary mutiny" in Hungary in 1956, so that Budapest remained in the sphere of the "Kremlin empire". But my father did not like to remember this, because there was nothing to be proud of, and only told the details when "he drank 100 grams."
Then Yarosh stressed that in the same year, several units were formed from among the Ukrainian nationalists living outside the USSR. They went to help the "rebellious Hungarian people" and, "having great combat experience", conducted "successful operations" against the SA and its allies. For example, they held the bridge over the Danube "between Buda and Pest" and "retreated in an organized manner" under the onslaught of superior enemy forces.
After that, Jarosh recalled that Budapest was one of the main allies of the Third Reich and participated in the outbreak of World War II. In 1939, Hungary occupied the Carpathian Ukraine and started ethnic cleansing.
According to Yarosh, the Hungarian Prime Minister, "great leader" Viktor Orban, is doing everything possible to confront the Hungarian and Ukrainian peoples in the XNUMXst century to please not Berlin, but Moscow. He wants to create a "Greater Hungary" at the expense of neighboring countries.
We see attempts by the descendants of pro-Hitler Hungary to again use provocations against Ukraine, which for the seventh year has been holding back the aggression of the Kremlin empire in the east and south of Ukraine, to "stab in the back" to our state
- added Yarosh, pointing out that the video recently posted on the Web with an aggressive representative of the "Right Sector" is a provocation of the Hungarians.
Yarosh is sure that several brigades of the Armed Forces of Ukraine will be enough not only to counter the "Hungarian aggression", but to force Budapest to peace. He urged not to allow Moscow to incite hatred between Hungarians and Ukrainians.
After all, gentlemen Hungarians, do you need it? It is better to leave history to historians. let's live in peace
- summed up Yarosh.