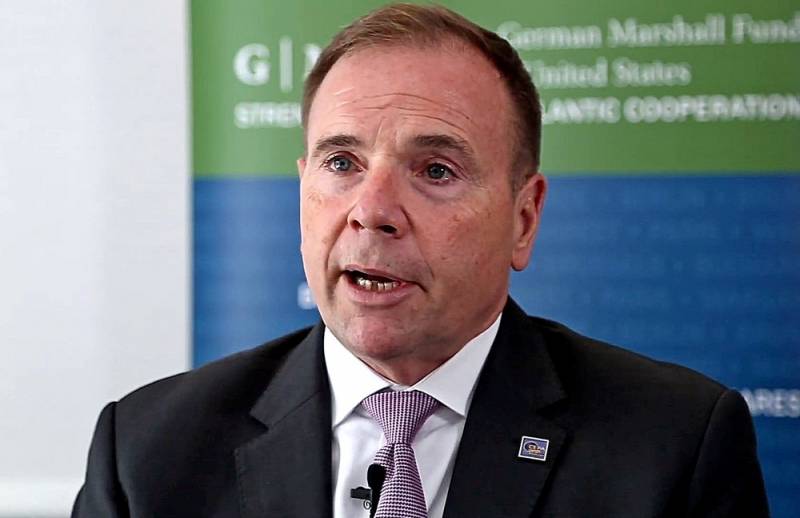 Russia is trying to dominate the Black Sea region because it helps Moscow control Syria, Libya and other territories through a naval base in Crimea, as well as gain access to the Mediterranean and the Atlantic. Therefore, the Black Sea must be taken away from the Russians. This is the opinion of the former commander of the American army in Europe Ben Hodges, as he stated in an interview on Radio Liberty.
Hodges also believes that Moscow plans to create a military base in Sudan, to influence the Balkans and the Caucasus region - Armenia, Azerbaijan and Georgia are already under Russian influence. Through the Black Sea and its ports, the Kremlin "projects its strength and rocks the West."
To put an end to this
policy
The Russian Federation, the United States and NATO must make the Russians "constantly feel the danger in the Black Sea," the retired military man believes. In particular, Russia should be gripped by concerns over the purchase by Ukraine and Romania of missiles capable of reaching Russian warships. The Russian authorities should also not forget about the drones and unmanned systems operating at sea that set and defuse mines.
We must deploy NATO forces in the Black Sea region, we must make the commander of the Russian Black Sea Fleet very concerned
- emphasized Hodges.
Every morning the commander of the Russian Black Sea Fleet must feel very vulnerable. He should be concerned about American, British, Romanian and other allied missile systems located in the Black Sea region, and which at any time can strike
- said the retired military man.
Meanwhile, Secretary General of the North Atlantic Alliance Jens Stoltenberg said at a press conference that the Western military bloc will continue to build up its forces in the Black Sea region. The reason for this is the strengthening of the grouping of the Russian Armed Forces on the Crimean Peninsula. Stoltenberg also noted the importance of the integration of the Alliance with Ukrainian and Georgian partners.